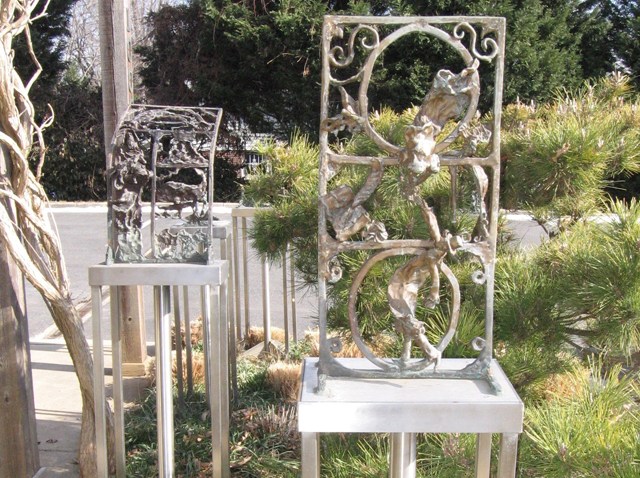 Montgomery County police recovered bronze sculptures stolen from in front of a museum in Bethesda, Md.

Five 40 pound sculptures were taken from the Ratner Museum between Friday night and late Sunday morning, police said. A sixth sculpture was damaged.

As suspected the sculptures were sold for scrap. Montgomery County police reached out to art dealers and scrap yards to try to track the sculpture down, NBC Washington's Chris Gordon reported.

The sculptures told stories from the Bible and had decorated the front of the Dennis and Phillip Ratner Museum since it opened 11 years ago, Gordon reported. The sculptor, Phillip Ratner, said he would design new sculptures for outside the museum but said he would use steel instead of bronze.
Daniel Conticchio, 27, was arrested Thursday afternoon. He was identified as a suspect Wednesday evening. Police said he sold the sculptures for $150 Saturday morning.
Conticchio is facing five counts of theft between $10,000 and $100,000, two counts of attempted theft between $10,000 and $100,000, and malicious destruction of property.