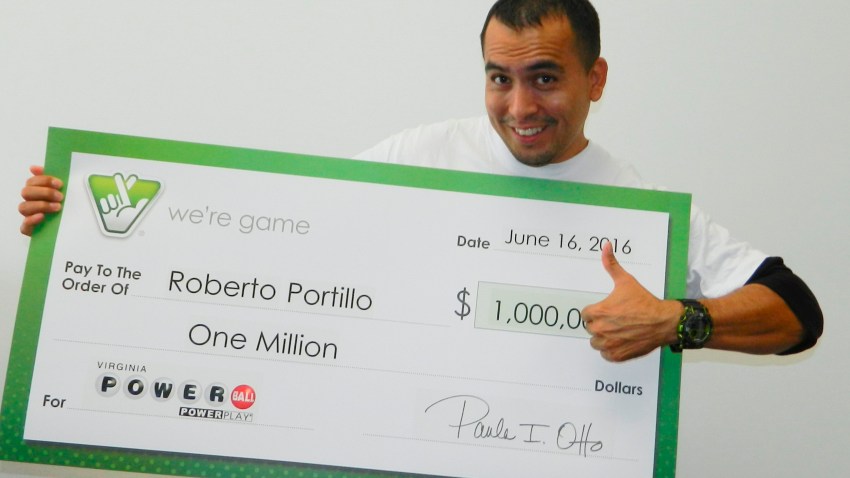 A Sterling man (eventually) won $1 million from a Powerball drawing he'd almost forgotten about.
After Roberto Portillo, a city bus driver, purchased a ticket for the May 7 drawing, he placed it in his wallet -- where it stayed for weeks.
He'd bought the ticket at the 7-Eleven at 6720 Old Dominion Drive in McLean. More than a month after the drawing, Portillo asked a store clerk for the winning numbers. To Portillo's surprise, the store clerk told him that he had won big in the Powerball.
"That's incredible!" Portillo said as he claimed his prize. "I still cannot believe it!"
The first five numbers on his ticket -- 5, 25, 26, 44 and 66 -- matched the Powerball drawing from May 7, winning him $1 million. Portillo's ticket was one of just seven to match the first five numbers in the country, and the only one in Virginia. If he had one more matching number, Portillo would have also won a portion of the $415 million jackpot prize.
Portillo told Virginia Lottery News that he has no immediate plans for his winnings.