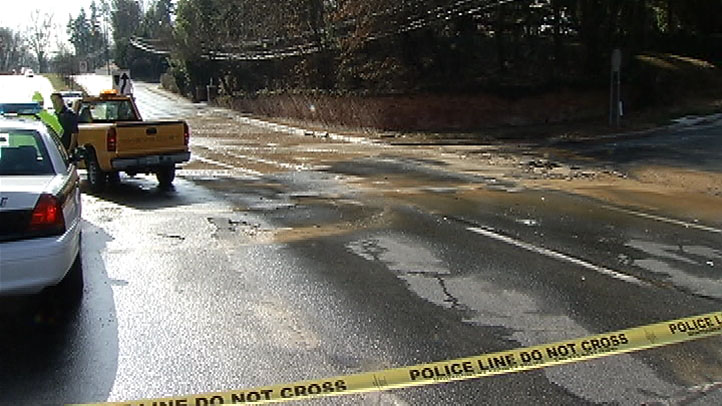 A water main break shut down part of Connecticut Avenue before rush hour Monday evening.

The pavement buckled in the southbound lanes near Saul Road in Kensington, Md. Those lanes are expected to be closed between Saul Road and Knowles Avenue for hours.

Work to repair the 78-year-old, 8-inch main at the corner of Franklin Street began about 12:30 p.m., according to WSSC.

Motorists traveling south on Connecticut Avenue are required to detour east or west, but the layout of the neighborhood makes detours complicated, News4's Jackie Bensen reported.