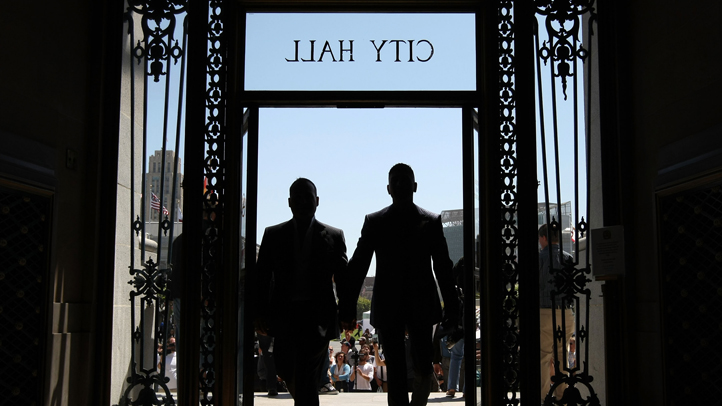 Some deputy court clerks in St. Mary's County will stop performing marriages when same-sex marriage becomes legal in Maryland next week.
Joan Williams is clerk of the St. Mary's Circuit Court. She tells The Washington Examiner that some of her employees are opposed to gay marriage for religious reasons. As a result, she decided those deputy clerks won't perform any marriages. She says it's a way of respecting their beliefs.
All counties in Maryland are legally required to start performing same-sex marriages on Jan. 2. Fifty-two percent of Maryland voters approved legalizing gay marriage, but some resistance remains.
Carrie Evans of Equality Maryland, a gay rights group, says there appears to be nothing discriminatory about changing which deputy clerks perform marriages.

Copyright AP - Associated Press