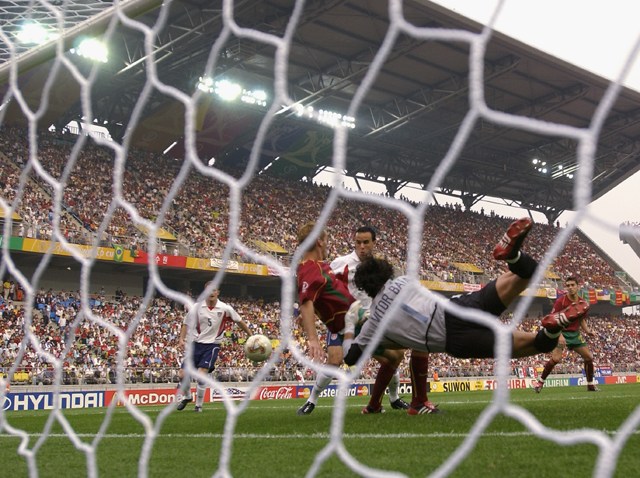 They're just a couple of friends who really love bringing a big group together to have a good time. Now, rather than a group snowball fight, they've got soccer on their m.
Michael Lipin, 32, is teaming up with Aaron Denu, 31, to bring World Cup soccer to Dupont Circle via two giant screens. It's being called Soccer in the Circle, the Washington Post reports.
The goal is to show at least one soccer game, preferably the FIFA 2010 World Cup opening match featuring the U.S. versus England.
The way they figure it, if Dupont Circle is suitable for flying snowballs, it's certainly suitable for showing flying soccer balls on giant screens when the World Cup gets under way June 12.
However, there are a few passes to play before they can pull off the event. The plan is to bring together families and friends to watch the games. The embassy of South Africa, the games' host country, will give away money; and three-time World Cup player and local soccer legend Eddie Pope will address the crowd.
To show the games, the organizers need to raise $20,000 to finance the screening. They'll also need permits from the National Park Service and FIFA, plus ESPN's consent.
Meanwhile, the Soccer in the Circle team is planning all the details. from security to relief stations. If it all comes together, they hope it'll be a soccer fan fest to rival those in Europe and South America.
---
Let's go Around Town: Keep up with what's happening in the D.C. area anytime, anywhere. Follow us on Twitter and Facebook. Sign up for our e-mail newsletters and find out What You're Doing Tonight with texts delivered right to your mobile phone -- just text DCTONIGHT to 622339 to sign up. (Message and data rates may apply.) Don't forget our iPhone app!