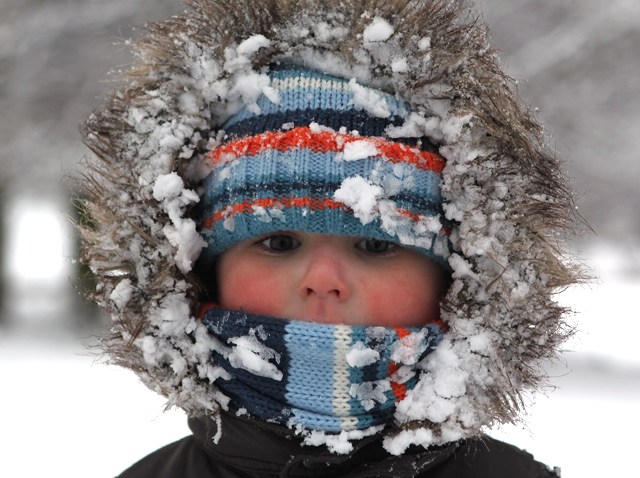 Lake-effect snow made its way to the D.C. region overnight, causing road crews to scramble to deal with slick roads throughout the area.
A winter weather advisory was in effect until 9 a.m. Snow accumulations were expected to top out at about an inch in most areas, as a cold blast of air picked up moisture off the Great Lakes. Steady light to occasionally moderate snow continued into the morning rush hour.
Not only was it snowy, but it was also windy -- and continues to be. A wind advisory is in effect until 10 p.m. Wind chill factors were between 5 and 9 degrees overnight as gusts reached 30 mph. Gusty northwest winds and cold air are expected to continue over the next couple of days, NBC Washington meteorologist Tom Kierein reported. Expect gusts up to at least 40 mph and wind chills in the low teens and lower.
So bundle up when you head outside to brave the conditions.
DDOT crews have treated main arteries, but below-freezing temperatures and high winds may make roads slippery with bridges, overpasses and elevated areas prone to icy conditions.
While the snow may blow off of the roads, the pavement still may be very slick if not treated. So keep that in mind as you're driving around town -- especially at intersections.
---
Weather on the Web: Get the latest weather from NBCWashington.com anytime, anywhere:

Follow us on Twitter and Facebook. Sign up for our e-mail newsletters and get breaking news delivered right to your mobile phone -- just text DCBREAKING to 622339 to sign up. (Message and data rates may apply.)