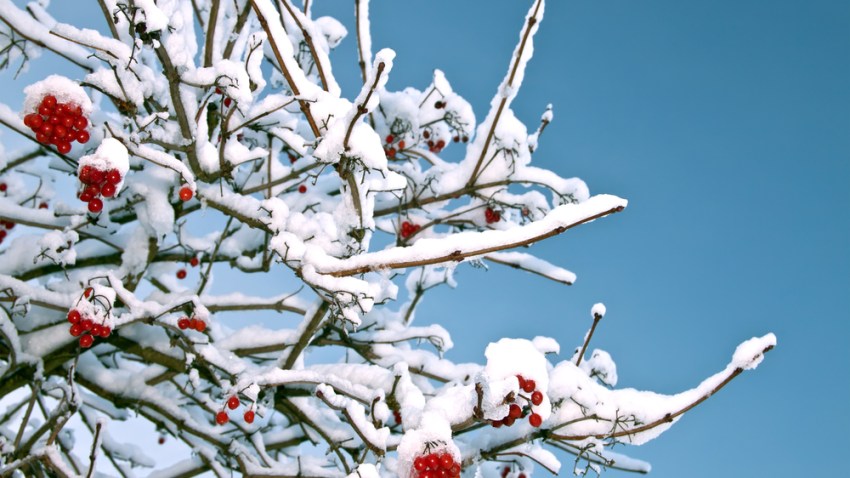 A weak weather system in southwest Virginia could yield some flurries into Wednesday. However, the white stuff, if it comes, will mainly be focused on Fauqier, Culpeper and Rappahannock counties.
Everywhere else, it'll merely continue being even colder than average for December. Oh, and plenty windy, too. As if we needed more cold and windy weather! Gee, thanks, Santa.
Next on the horizon (literally): A significant storm system is forming out West, reports NBC Washington meteorologist Veronica Johnson. If enough cold air and moisture meet up, we could end up with a white Christmas this year.
Snow could start falling in early evening on Friday, Dec. 24, and continue through Christmas Day. Several inches are possible, so we hope you can get wherever you're going quickly and safely over the holidays. Temps will be in the 30s, with windchills in the 20s.
However, we're still looking a few days out at this point, remember that the forecast could change.
As for Sunday, Dec. 26, highs are expected to be in the low 30s, dampening our will to head to the mall to return stuff.
---
Weather on the Web: Get the latest weather from NBCWashington.com anytime, anywhere:

Follow us on Twitter and Facebook. Sign up for our e-mail newsletters and get breaking news delivered right to your mobile phone -- just text DCBREAKING to 622339 to sign up. (Message and data rates may apply.)