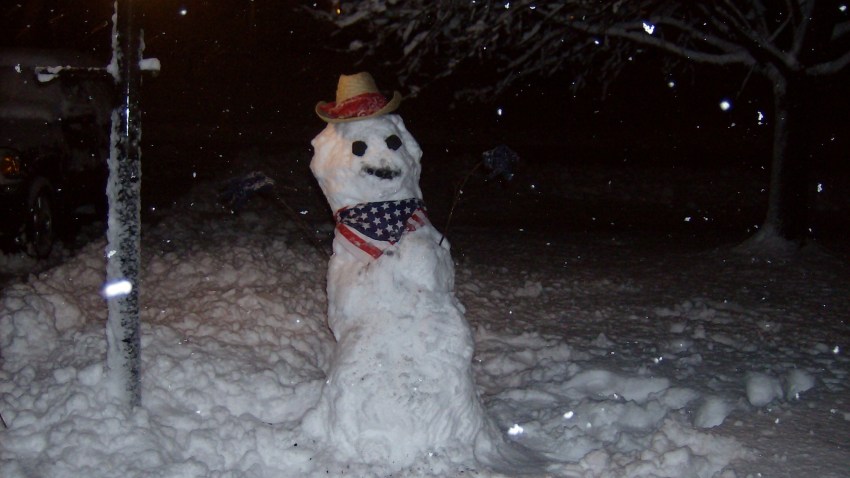 The storm came quickly and it snowed at rates of up to 2 inches per hour for about five straight hours from late Wednesday afternoon to late Wednesday evening, according to NBC Washington meteorologist Tom Kierein.
The highest amounts of snow were in the panhandle of West Virginia, northern Loudoun County, southern Frederick County (Md.), northern Montgomery County and Howard and Carroll counties, where totals were between 10 and 13 inches.
Because the snow was so heavy and wet, tree limbs snapped off, bringing down power lines and, in some cases, entire trees toppled over during the height of the storm, when we saw winds gusting to 30 mph.
It may take several days for the outages to be restored due to the number of tree limbs down and the difficulty of getting into unplowed streets by repair crews with their equipment.
Areas northeast of Washington were hit even harder. A swath from Philadelphia to New York City to Boston received more than 15 inches of heavy, wet snow. That is going to delay travel up that way today.