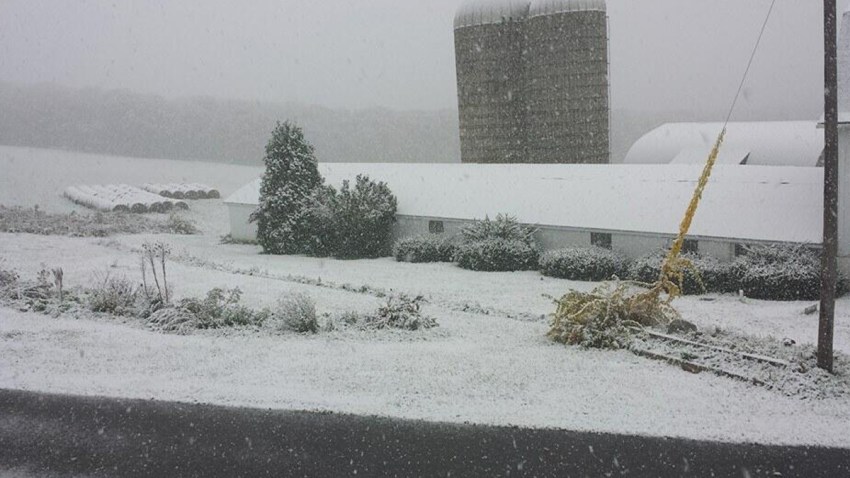 As temperatures in the Washington area fell Wednesday, people living in the mountains of far Western Maryland and West Virginia saw showers of snow.
Early-season flakes were reported in the mountains in the far northwest corner of the state, particularly in the area of Deep Creek Lake State Park, including in Oakland, Md. and near Wisp Resort. Alan Auglis, a meteorologist for WHAG in Hagerstown, Md. tweeted several viewer pictures of the snow.
Storm Team4 Meteorologist Chuck Bell said the light snowfall was caused by a wave of low pressure headed into our area from Ohio. The disturbance has a lot of "vertical motion," Bell said, which mixes precipitation higher into the air, cooling it and causing snow.
Sorry, snow fans closer to D.C.: The snow isn't expected to come to our area. It won't happen below elevations of about 2,500 feet, Bell said. And it's not expected to stick for long in the mountains.
Closer to the metro area, we will see rain and cool temperatures. And after that area of low pressure sweeps down toward Virginia Beach Wednesday, we'll see another wave of low temperatures.
Stay with Storm Team4 for the latest forecast.