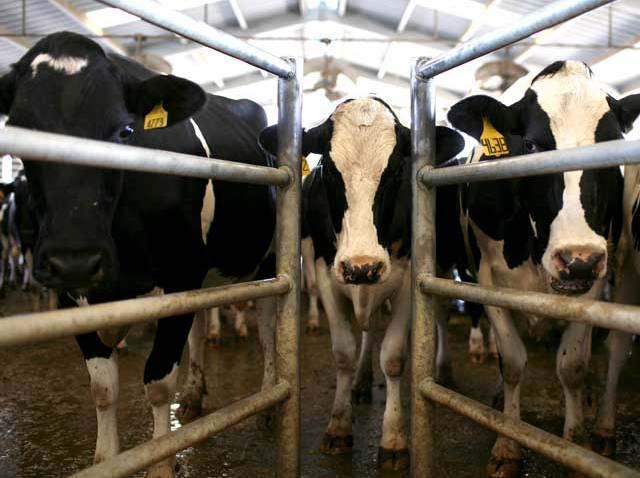 Some Maryland dairy farmers faced a white out of a different kind during last week's snowstorms.
They say they were forced to dump thousands of pounds of milk because high snow drifts made it impossible for trucks to reach the storage tanks and haul it away, according to The Frederick (Md.) News-Post. Farmers say it cost them hundreds of dollars.
The tanks can only hold so much milk. Once they're full, the excess has to be tossed out.
One farmer was especially hard hit. He also lost a couple of cows when part of his barn collapsed during the storm. The cows were valued at about $3,500, and the barn will cost about $40,000 to repair, according to the News-Post.
Copyright AP - Associated Press