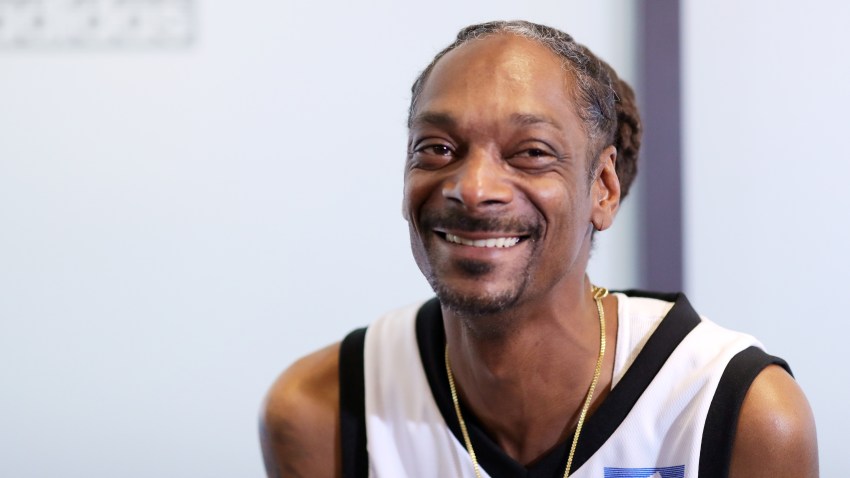 When some tourists visit the nation's capital, they hit up some Smithsonian museums and tour Congress.
When Snoop Dogg visits, he lights D.C. up: dancing go-go, cruising through Georgetown and by Rock Creek Park, stopping by Howard University and blowing smoke at the White House.
The rapper, cookbook author and now-theater maestro is in town for his semi-autobiographical play, "Redemption of a Dogg," which has five shows at the Warner Theatre through Sunday. To the delight of his fans, Snoop's been documenting his trip on Instagram.
Snoop rolled up to Howard University, where students caught him sitting in his car.
"Let's see if they like the Dogg," he said, pointing his phone back at the crowd. Dozens of people had their devices trained on Snoop's car. "I bet a hundred people have their phones out."
Smoking a blunt outside the White House in Lafayette Park, The Dogg didn't hide any opinions.
"F--- the President," Snoop said on a video shared to his Instagram on Thursday, apparently unworried about getting caught smoking on federal land.
The California native also called out Rock Creek Park's most famous pop culture moment when he spotted a sign near the Watergate.
Snoop asked, "That's Rock Creek Park for real?"
He broke out singing the 1975 jam "Rock Creek Park" from the D.C. band The Blackbyrds.
"Doin' it after dark ... in Rock Creek Park," he sang, wearing a Howard University sweatshirt.
According to his Instagram, Snoop also danced go-go, went down to Norfolk and took a photo with at least one group of fans.
Snoop's show runs through Sunday. If you see him sipping on gin and juice, tweet at us.