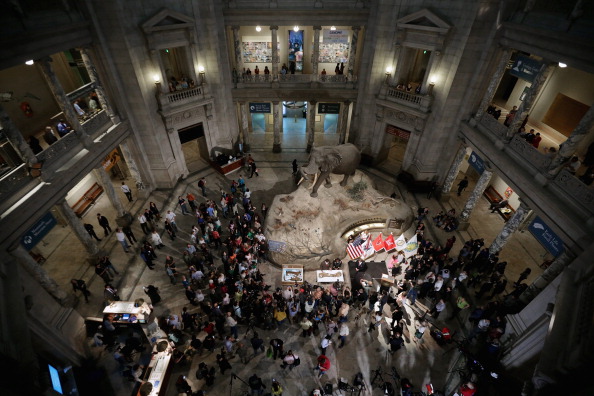 The Smithsonian's National Museum of Natural History is celebrating National Fossil Day with about 400 children who will become "junior paleontologists'' for the day.

The museum is hosting a series of events Wednesday for children to talk with paleontologists about their fossil research, learn how scientists extract fossils from rock and handle real fossils from dinosaurs, sharks and plants.

The museum is home to the National Fossil Collection. It includes more than 40 million fossils and about 1,500 catalogued dinosaur specimens. The Smithsonian's dinosaur hall closed this year for renovations, though. It will reopen in 2019. A temporary exhibit about the "Last American Dinosaurs'' opens Nov. 25.

National Fossil Day is an annual celebration organized by the National Park Service to promote stewardship of fossils.
Copyright AP - Associated Press