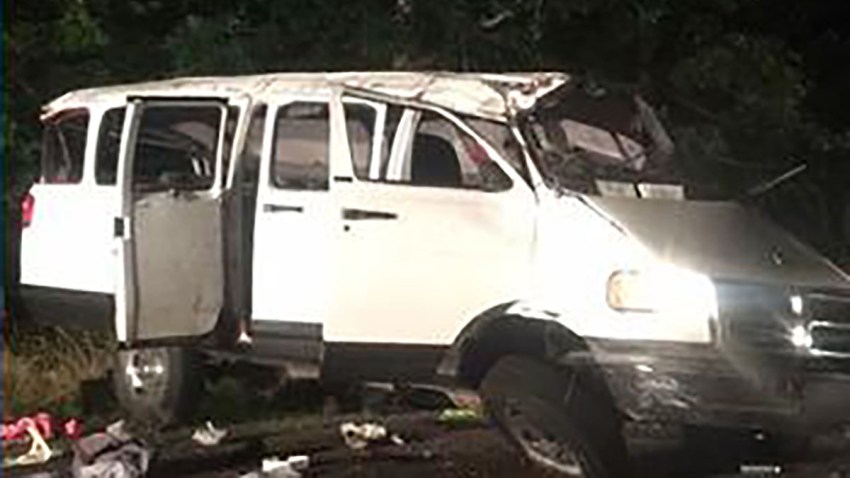 Six people were killed early Saturday when a van carrying 16 rolled over multiple times after a crash on Interstate 95 in Caroline County, Virginia.
The 1998 Dodge van was headed north on I-95 about 12:30 a.m. when it ran off the road to the left and then went right across two travel lanes, hitting a 2016 Toyota Camry in the right lane at the 112.4 mile marker, Virginia State Police said.
The Toyota spun out in the road, but the Dodge van continued off the road to the right before the driver over-correcting back left and overturned about five to six times, police said.
Six passengers in the van were ejected and died at the scene. Police said the passengers who died were four men, one woman and one juvenile. Their identities have not yet been released, pending notification of their next of kin.
The van driver and nine other passengers were rushed to Mary Washington Hospital and Spotsylvania Regional Hospital with serious injuries, police said.
Police said that it appeared that no one in the van had been wearing a seatbelt.
The driver of the Toyota was not hurt.
The crash remained under investigation as of Saturday afternoon.
Caroline County is located about two hours south of Washington, D.C., north of Richmond.