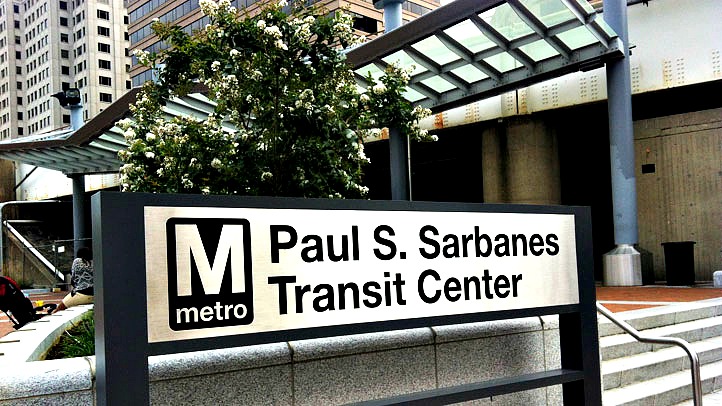 An estimated summer 2014 opening for the Silver Spring transit center was discussed Tuesday, but that's an optimistic scenario for the troubled project, which is years behind schedule and millions of dollars over budget.
The latest issue is a disagreement over how the Paul S. Sarbanes Transit Center, which has structural flaws from top to bottom, should be fixed.
Contractor Folger Pratt essentially wants to patch up the building, Montgomery County said. In a letter sent Tuesday, Folger Pratt said the county's proposed fix of laying down a special layer of latex concrete is too costly and will take too long.
At a meeting at Montgomery County Council headquarters Tuesday, the mood between council members and county leaders at times was tense.
County leaders are not ruling out the fact that this building may not even be fixed for another year.
The latest concerns were discovered last week: Leaks around planter boxes at the top of the building are letting water down.
Construction crews were given the final go-ahead in July to begin cutting out large chunks of concrete. Structural and design flaws, such as concrete being poured too heavily in some spots and a need for greater steel support in the roadway, must be addressed.
The downtown transit center was originally meant to provide a connection for buses, Metrorail and taxis. Elected officials have not announced a clear timetable for when the building will be fixed and open.
In 2008, the Washington Metropolitan Area Transit Authority agreed to take over the center when it is completed, but it backed away from that offer earlier this spring.
Another pressing question, Who will get stuck with the bill for all the repairs? Montgomery County insists it won't be the taxpayers.

PREVIOUS COVERAGE: