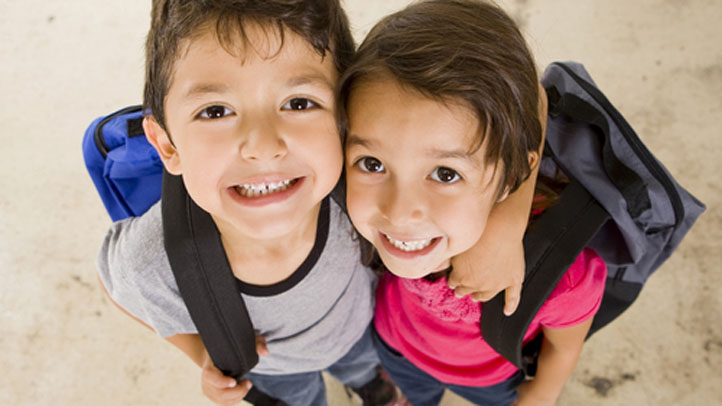 Celebrate the beginning of a new school year -- and your young scholar's educational success -- by sharing your back to school photos with News4!
We're collecting first-day-of-school photos from throughout the region. (While D.C. public schools and most Maryland schools have started already, most Virginia students will have their first day Tuesday; for a list of school start dates, click here.)
Just email, upload or tweet your student's first-day-of-school photo to us, and we may use it on air or online! We'd love to see students of any age in secondary school, from kindergarten to 12th grade. Here's how:
Make sure to include the following information: Your child's FIRST (only) name, age and school district.
News4 shares your pride in your young scholars, and wishes your family a great beginning to a new school year!