A student pulled out a gun and shot two other students at a high school in southeast Maryland Tuesday morning before he was fatally wounded, authorities say.

Austin Wyatt Rollins, 17, entered Great Mills High School in Great Mills at the beginning of the school day and used a semi-automatic handgun to shoot 16-year-old Jaelynn Willey in a hallway, Sheriff Tim Cameron said. A male student also was shot in the leg.
There is an indication that a prior relationship existed between the shooter and the female victim, Cameron said. Details on a potential motive are not yet clear.
Willey was transferred to the ICU at UM Prince George's Hospital Center, where she has life-threatening injuries, Cameron said.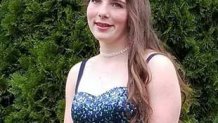 "This morning, our family was devastated to learn that our beautiful Jaelynn was one of the victims in a school shooting at her high school, Great Mills," read a family statement provided by Willey's uncle.

The 14-year-old male victim is in good condition, according to the MedStar St. Mary's Hospital. Rollins has died, Cameron said.
Local
Washington, D.C., Maryland and Virginia local news, events and information
"On this day we realize our worst nightmare — that our greatest asset, our children, were attacked in a bastion of safety and security," Cameron said.

The student opened fire at 7:55 a.m., Cameron said.
Terrence Rhames, an 18-year-old student, told MSNBC that he and his friends were talking in the hallway when they heard a gunshot.
"We were just standing there talking and we heard like, a loud shot, like a few yards away from us," Rhames said.
Rhames said he and his friends started running to the main road outside and saw others "flooding out" the main entrance. Others hid in classrooms.
"If you don't think this can happen at your school, you are sadly mistaken. We are shaken but we are very strong at St. Mary's," St. Mary's County Public Schools Superintendent James Scott Smith said.
The shooter and a school resource officer each fired a round, but authorities don't know if the officer's bullet killed the suspect, Cameron said. The officer, whom Cameron identified as St. Mary's County Sheriff's Deputy Blaine Gaskill, was not hurt.
[NATL] Shooter Dead, 2 Students Injured in Maryland High School Shooting
"When the shooting took place, our school resource officer, who was stationed inside the school, was alerted to the event and the shots being fired. He pursued the shooter and engaged the shooter, during which that engagement he fired a round at the shooter," Cameron said.
Cameron said the shooter fired a round simultaneously. Cameron said Rollins was armed with a Glock semi-automatic handgun.
"In the days to come, through a detailed investigation, we will be able to determine if our SRO's round struck the shooter," Cameron said.
The school was locked down and the incident was contained, according to the school's website.
Cameron told News4 that his department prepares for emergencies. But despite the fast response of the school resource officer, or SRO, two students were still shot.
"You train to respond to this and you hope that you never ever have to," he said. "This is the realization of your worst nightmare — that, in a school, that our children could be attacked. And so as quickly … as that SRO responded and engaged, there's grievous injuries to two students."
He added, "Now begins the second phase of this operation, and that's the background and the investigation and the attempt for the school to return to normal."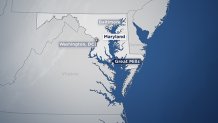 Willey's family said she is the second oldest of nine children and is a member of the school's swimming team. They asked to consider donating to her fundraiser here.
A Twitter post from the St. Mary's County Sheriff's Office asked parents not to report to the school. They were asked to go to nearby Leonardtown High School to reunite with their children.
Family members of the students parked along roads and in nearby shopping centers as they rushed to meet their kids.
One recent graduate hurried to pick up her sister, who texted her that she was "terrified."
Agents of the FBI and the Bureau of Alcohol, Tobacco, Firearms and Explosives went to the community to assist with the investigation. ATF agents searched Rollins home, and investigators are reviewing surveillance video from the school and looking at Rollins' social media accounts.
Gov. Larry Hogan said he was praying for the victims, their loved ones and the community.
"But prayers are not enough," he continued in a statement. "Although our pain remains fresh and the facts remain uncertain, today's horrible events should not be an excuse to pause our conversation about school safety. Instead, it must serve as a call to action."
Hogan praised Deputy Gaskill.
"It sure sounds like this is exactly how it should have been handled," Hogan said. "Had a very capable school resources officer that also happened to be a SWAT team member. This is a tough guy, who apparently closed in very quickly and took the right kind of action and I think, while it's still tragic, he may have saved other people's lives."
Maryland's Senate joined the House Monday night to ban bump stocks, which enable a semi-automatic rifle to mimic a fully automatic weapon.
School Shooting Incidents Since 2013
Everytown.org defines the incidents mapped below as any time a firearm discharges a live round inside or into a school building or on or onto a school campus or grounds, as documented by the press and, when necessary, confirmed through further inquiries with law enforcement or school officials. Incidents in which guns were brought into schools but not discharged are not included.
Source: Everytown.org, NBC Staff Reports
Last updated on Nov. 14, 2019
President Donald Trump was made aware of the shooting, and the White House is monitoring the incident, press secretary Sarah Huckabee Sanders said on Fox News.

The shooting comes four days before the national March for Our Lives, a rally for student safety inspired by last month's massacre at Marjory Stoneman Douglas High School in Parkland, Florida.
"We are Here for you, students of Great Mills," Parkland student activist Emma Gonzalez tweeted, adding, "together we can stop this from ever happening again."
Just days ago, students at Great Mills High walked out of class to protest gun violence, The Bay Net reported.
Teens Demanding Change in Gun Laws Lie Down Outside White House
"After the walkout, this happens," one student said. "It's like there was no point of the walkout."
Threats of a possible shooting at the school were investigated last month and found to be "not substantiated," the principal said.
Principal Jake Heibel told parents that school officials interviewed two students in February who were overheard mentioning a school shooting and found that they posed no threat.
But Heibel said the school still increased its security after social media posts about a possible school shooting "circulated quite extensively."
[[477431073, C]]

Rep. Steny Hoyer, the Democrat who represents the area in Congress, said he was sickened to hear the news about the shooting and advocated for universal background checks for weapons.
"Background checks just make common sense to make sure people can and will use a weapon thoughtfully and not dangerously," he told News4.
Stay with News4 on-air and online for more on this developing story.