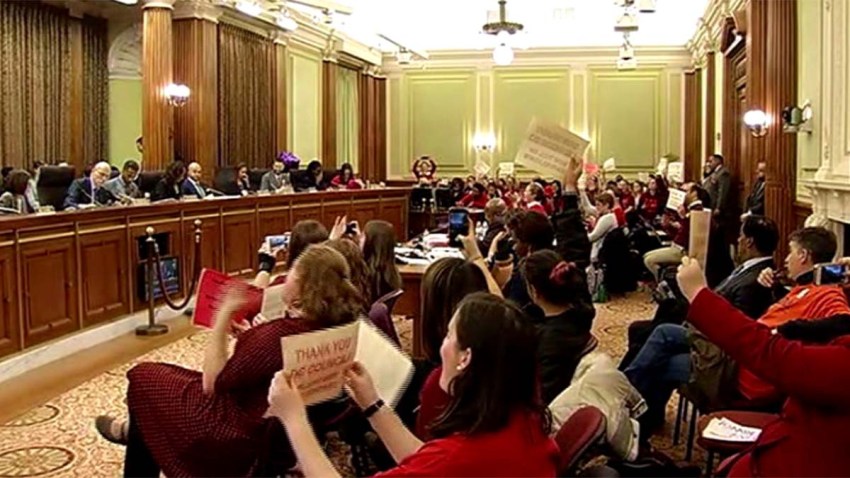 The D.C. Council meets year-round except for a two-month summer recess.
There is no busier time than now, with the annual agency performance oversight hearings underway. They are followed quickly by the budget hearings for the coming year.
If you want to add your two cents, review the schedules and how to get on the witness list.
The oversight hearings — which are happening now — can be found at dccouncil.us/calendar. The budget hearings start after Mayor Muriel Bowser submits her 2017-2018 budget proposal on March 24, with various committees holding their reviews between April 6 and April 28. Final adoption of the budget is due May 31.
The oversight and budget hearings are the deepest dive into how an agency functions. But be warned. Every department head responds to questions in elaborate bureaucratese that is daunting even for veterans of legislative business. Problems are opportunities. Failures are unexpected shortcomings. Successes are heralded in tones that might be sung by a Hallelujah choir.
Even if you can't make the hearings, the D.C. Council website will soon enough have the official written testimony as well as video of the hearings. Be a good citizen. Join in.
■ Citizenship Award goes to ... There's lots of grumbling that Utah Republican Jason Chaffetz is spending so much time on purely local District of Columbia issues. The chair of the House Oversight and Government Reform Committee failed in his attempt to disapprove the city's new "Death with Dignity" law. But Hill sources say he and other Republicans simply will try to kill the measure by amending the annual appropriations bill.
The Republicans may also attack the city's gun control and other laws this way, despite the 1973 home rule legislation designed to get Congress out of the day-to-day affairs of the District.
Now comes Washingtonian magazine editor Michael Schaffer with a new idea.
Rather than just complaining about Chaffetz's intrusion into local matters, Schaffer suggested in a tweet that the District "reward" Chaffetz with official proclamations for spending so much time on D.C. affairs when he could be serving the Utah citizens who elected him. Of course, the D.C. awards would be prominently publicized in Utah so Chaffetz's constituents know how he is spending his time in Washington.
"Really it's all about framing," Schaffer told us in an email. "Over the years, the jobs overseeing DC have often gone to these back-bench mediocrities from far-right constituencies, and when voters back home hear that their congressman has been beating up on liberal diverse big-city types, it might actually help the congressman win their affection. But if you … let the constituents know that their guy is wasting time playing mayor of Washington when he could have been working for his district, it's not so appealing, is it?"
For sure, being passive is not a very effective strategy. It's also a chance for the Notebook to repeat that the District needs its own political action committee, one made up of business, labor, individuals and private groups. It could be an effective way to lobby for not only the District, but the Metro system and other regional needs.
Beverly Perry, the former Pepco president in D.C., is a special assistant to Mayor Bowser. Perry is using her connections to identify friends on the Hill and in the Trump administration. That's good, but the city seems to need an all-out effort. Otherwise, one-off demonstrations like last week will sound more hollow with each passing day.
■ School daze. WAMU's Martin Austermuhle has summarized well the crash-and-burn visit of Education Secretary Betsy DeVos to Jefferson Academy in Southwest. She seemed to be polite and impressed visiting the school, but trashed the teachers in another forum as being in "receive mode" and "waiting to be told what they have to do."
Former D.C. Schools Chancellor Kaya Henderson weighed in against DeVos' remarks, saying, "Sorry, lady… ." Henderson wasn't buying it. And neither was the school, which touted its teachers' achievements in a series of tweets.
Read the WAMU account at tinyurl.com/wamu-devos.
■ New leader? And Ward 6 Council member Charles Allen is emerging as a new-era leader of the District in its effort to stave off congressional interference. Allen is a modestly polite council member, but deadly serious on issues he takes up. Visit tinyurl.com/wapo-allen for Washington Post reporter Paul Schwartzman's account.
Tom Sherwood, a Southwest resident, is a political reporter for News 4.