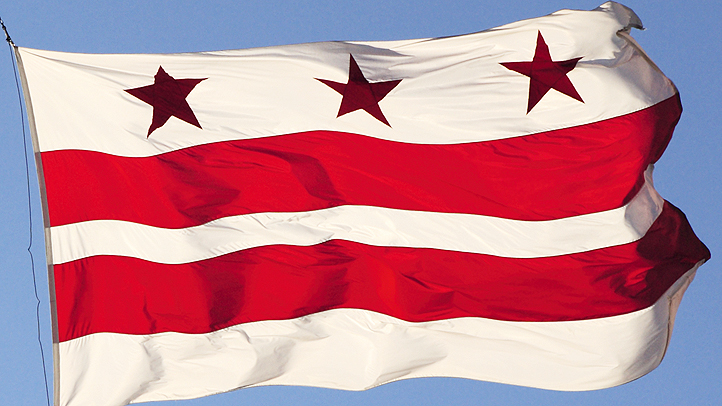 Should former Mayor Tony Williams get off the sidelines and run for mayor again?
More than a few folks would like that.
So we asked him on Monday.
He was at the DC Chamber of Commerce leading a business-oriented news conference in opposition to a move on the D.C. Council to roll back some of the $100 million in tax cuts due to take effect in January.
Williams is the head of the influential Federal City Council. The former mayor's arms were characteristically flailing (but bow tie in place) as he argued for keeping the last phase of a multi-phase tax reduction plan that the council approved in 2014. It was a plan hashed out over 18 months by community, labor and business leaders who served on the Tax Revision Commission that Williams led. "A deal's a deal," Williams said.
On Monday, Williams promised that like-minded business and community leaders would be engaged in the political process in upcoming elections next year. "I think it's important that we have choices for our voters who represent all the different issues facing our city — yes, I think it's important that we have competitive elections," he said.
We had our opening.
"You're tan, rested and ready," we teased as News4's camera rolled and Williams recoiled in not-so-mock horror. "Any chance you could be drafted to run for mayor?"
Our question was drowned out by the laughter of Williams and the business leaders who know his feelings about that.
"I'm very, very happy," he began.
"Are you Shermanesque?," we asked.
"I'm Shermanesque," he said. "Completely, Shermanesque. I'm very, very happy…"
So put away the political placards (or your pitchforks).
Needling Williams was fun but the tax battle underway is deadly serious.
At-large Council member David Grosso has raised the prospect of postponing or killing some of the last round of tax revisions. As chair of the Committee on Education, he specifically wants more money for schools.
"We're not in a good spot with schools because there's been a traditional underfunding, making them not the priority," he told us on Monday. "We need to put [the money] into the schools and make them all great. That's the challenge we have."
It is unclear which, if any, tax breaks would be postponed or canceled. About $60 million of the break goes to standard deductions and personal exemption waivers. About $12 million would pay for lost revenue if the District increases its estate tax exemption from $1 million to match the federal exemption of $5 million.
Former mayor Williams says the council's favored progressive social policy is only possible if the business community is strong enough to provide the taxes to pay for those programs. But he says the city's very success blinds people to that: "It makes it harder because people see the prosperity. And they say, 'Well, hey, we've got all this prosperity with the existing rates — what's the problem?'"
Williams praised much of the progressive taxation and social spending the District has taken on, but said the political leaders need to be careful.
"Think about it," he said. "All the new revenue, we've really only had about one, two, three episodes where we've taken a break and done some tax revision and reduction. Everything else has gone to programs, and I'm all for that."
■ Tax revision history. One of the biggest results of the tax revision often is overlooked: a new tax level for moderate income earners. Those earning $40,000 to $60,000 a year are now taxed at a 6.5 percent rate rather than the old 8.5 percent level. That's a significant tax break for upwardly struggling workers.
■ A final word. The chickens won. So did the cats. After quite a kerfuffle, Mayor Muriel Bowser pulled back proposed legislation that would have outlawed pet chickens in the District. It also would have required cat owners to get licenses for their cats just as dog owners do.
A petition to "lay off our hens" accrued hundreds of signatures, presumably all humans. Many cat owners turned up their noses at the idea their cats would wear collars and tags. "You ever try to put a collar on a cat?" one bemused owner asked.
It all started because the D.C. Department of Health expressed concern about disease and wastewater runoff with chickens. And there's a serious issue in D.C. with feral cats. The officials included the law changes in their 2018 budget.
But the ideas weren't vetted by the mayor's staff or anyone sensitive to political bear traps. Former mayor and Ward 7 Council member Vincent Gray called all the time spent on chickens and cats "stupid." He chairs the council's Health Committee and vowed he'd kill the proposals. Gray also was planning to visit a neighborhood chicken coop until he learned the mayor had pulled the legislation.
The mayor's office said there will be full community engagement before either cats or chickens are brought up again.
Tom Sherwood, a Southwest resident, is a political reporter for Ne