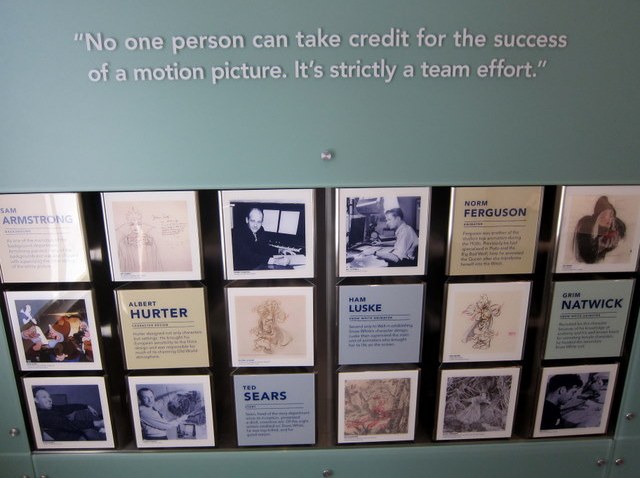 For years, Jeff Smith ran the education organization DC Voice with a vengeance, demanding faster and better school reform.
Instead, maybe he should have taken a few courses in ethics.
On Monday, Smith pleaded guilty in D.C. Superior Court for asking for and accepting $140,000 in illegal contributions for his 2010 campaign for the Ward 1 D.C. Council seat. The money came from businessman Jeffrey Thompson. Smith will be sentenced in August to up to 24 months in prison, but he may get probation. The $140,000 equaled the legal amount Smith raised and spent that year. Ward 1 Council member Jim Graham won that election.
(The Washington City Paper's Will Sommer has reported that Smith in March 2010 actually emailed his illegal budget request to Thompson — talk about creating a digital paper trail!)
Smith's plea agreement with U.S. Attorney Ronald Machen means no others associated with Smith will be charged. Machen, who is still investigating the shadow campaign that helped elect Vincent Gray mayor that same year, issued his now standard, but still chilling, news release. It says his office "will press forward with our efforts to hold accountable all those who participated in under-the-table deals with Jeff Thompson."
Smith didn't respond to those earlier warnings to disclose wrongdoing. But when he was visited by prosecutors, he quickly acknowledged his misconduct.
Smith is a graduate of Howard University's law school, and he served in the military. He's a former school board member who resigned in 2007 in protest of the mayoral takeover of the school system.
In his Ward 1 council race, Smith put up a YouTube video saying how he couldn't raise much money but would focus on neighborhoods. Well, it's clear he lost his focus.
■ A Savage campaign. But it's not what you're thinking. Veteran Ward 7 community activists Paul and Barbara Savage on Monday endorsed independent David Catania for mayor. The couple has played a role in city politics for several decades and was involved in the original efforts to get Anthony Williams to run for mayor in 1998. (He did after declining initial appeals.)
Catania "has demonstrated that he cares about all residents … and has the record to prove it," the couple said in a statement, "from his laser-like focus on public education to improving long-term care options for senior citizens."
■ More on closing the Capitol. We wrote disapprovingly last week about a proposal for Congress to expand its footprint on Capitol Hill, buying up private property, closing streets and banning vehicles, all in an effort to create a more secure campus.
We're happy to report that D.C. Del. Eleanor Holmes Norton again has introduced legislation to create the U.S. Commission for an Open Society with Security. The goal would be to better assess security measures that almost by default mean less freedom and openness.
The 21-member commission would include nine appointees from the president, with the House and Senate getting six each.
"Taxpaying citizens are still unable to enter some federal buildings to use restrooms or restaurant facilities," Norton said in a statement. Given all the shutdowns that have occurred in the city since 9/11, Norton said the need for such a commission has grown more urgent "with the proliferation of security measures imposed by security officials with no congressional oversight and no input from experts or others to ensure that access and openness match risk."
■ What's in a name? Pride. Daniel Snyder has seen a torrent of criticism over the name of his Washington football team. The U.S. Patent and Trade Office last week moved to deny him federal patents over the team name. But the team is appealing, and it could be years before that legal issue is resolved.
Now comes a Northern Virginia group to support Snyder, the first organized effort outside of the team to really champion, rather than criticize, the name.
Three Virginia state legislators have created "The Redskins Pride Caucus."
The legislators are Sen. Chap Petersen of Fairfax City, Del. Jackson Miller of Manassas and Del. David Ramadan of Loudoun County.
Ramadan said the group has several goals, including "to support the Redskins' franchise, a Virginia-based company that generates millions of dollars of revenue for Virginia."
In a recorded interview with NBC4's Jack Heinbaugh, Ramadan said it was "inappropriate" for Congress to get involved in the name controversy. Half the U.S. Senate signed a letter critical of the team name and called for a change.
"We are proud of our Redskins," Ramadan said. "This is our team, and we plan to support it in all of its endeavors."
Asked what he personally thought about the team, the native of Beirut, Lebanon, said he was astonished at the criticism, calling the name an honor.
"For many, many years I was a fan of the Redskins before I even immigrated to the United States," said Ramadan.
■ No sales tax for you. Retiring Fire and Emergency Medical Services Chief Kenneth Ellerbe is the latest District government official or worker to hold a retirement party at Fort McNair in Southwest Washington. He won't be the last.
But the Notebook wants to point out that Fort McNair and other federal places that host events do not charge city sales taxes. So our own District government loses out when local folks and organizations pick the feds over a city space. It's also less support for true local businesses that do pay our taxes.
---
Tom Sherwood, a Southwest resident, is a political reporter for News 4.