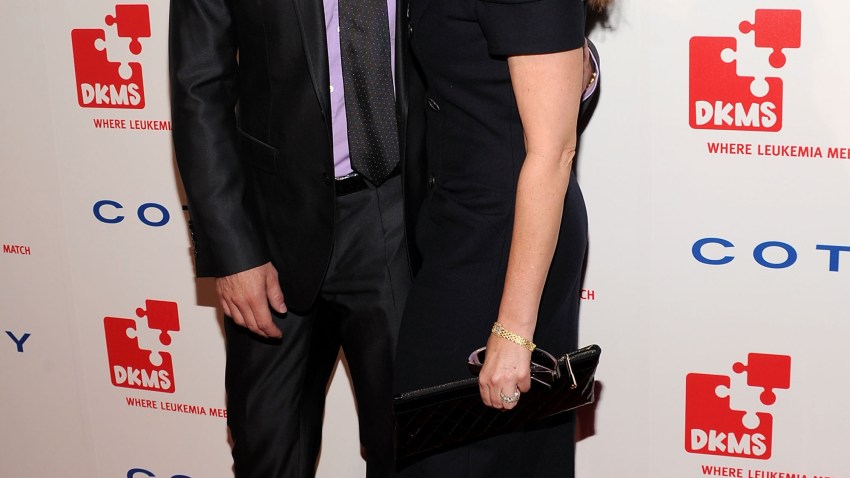 This year's mayor's race will have any number of candidate forums.
The latest one is in Georgetown Thursday night.
Privately, all of the candidates grouse that more neighborhood or ward groups don't get together and sponsor big, single events rather than the foxhole-to-foxhole ground war they have to conduct.
But none is bold enough to publicly call for such a plan lest he or she be seen as less committed to the campaign.
No one was more aggravated by the process than then-candidate Anthony Williams, who in 1998 won against more established candidates. Williams and other candidates — including Ward 2 D.C. Council member Jack Evans making his first try for mayor — dutifully showed up night after night.
"One-minute opening statements" don't give you much time to say anything, Evans said this past week, speaking for himself and probably for other candidates. But at this point, the forums will only increase as we rush to the April 1 primary.
Before a federal law required a change, the city's primary was held in September. This is the earliest ever for a city election, so the forum gauntlet will be shorter but maybe more intense.
Back in 1998, one person wrote to the online DCWatch site to complain about "the sorry spectacle of … mouthing platitudes at those stupid, repetitive, mind-numbing candidate forums."
Whether you agree or not, a forum — or two — is coming to a meeting hall near you.
■ More tax relief. Dolores Tucker has been a Ward 1 activist for more decades than she wants to count. At 84, she still owns the Euclid Street NW home that her father first bought in the 1920s before she was born. "He took his tuition money and put that on the house, and my mother was so mad at him she didn't know what to do," Tucker told us in an interview this week. Now Tucker hopes the home will one day — but not any day soon — go to a son.
Tucker is just one of more than 4,000 senior citizens who'll benefit from legislation passed by the council. It would exempt residential property taxes from anyone who is at least 75 years old, has lived in a home for 15 years and earns less than $60,000.
"Not only do you have to keep [the house] up, but then you have taxes on top of it," Tucker said. "Poor people on fixed incomes can't afford it. If your income is fixed, it's fixed."
Tucker, who still keeps lists of local citizens near her telephone and helps run things at her church, marvels at the homes and businesses and restaurant changes on nearby 11th and 14th streets. She welcomes the new residents, the new homeowners and the new taxpayers. She doesn't worry about any money the city may lose on the tax relief for seniors.
"They're going to get tax money. They're going to get plenty of it," she said. "Every home or every house that's available is snapped right up."
■ More star power. First-time mayoral candidate Andy Shallal wins the prize so far for the most star power associated with this mayor's race.
Veteran actor Danny Glover is coming to town on Saturday to spend the day with Shallal and to speak at a couple of churches and maybe a fundraiser or two. They've worked together on some social justice campaigns.
"He's going to be stumping for me," Shallal told us on Monday. "He's a great social justice advocate. He's worked on TransAfrica. He's worked on the living wage bills. He's worked on many issues that I think we have in common."
■ More "Hacks & Flacks." Political reporters can't get enough of political events, so we sometimes have our own. The latest version of Hack & Flacks will be Thursday at 6 p.m. at the Public Tenley bar in Tenleytown. It's basically an unstructured gathering of political and community types (flacks) who mingle with reporters (hacks). It's open to candidates and advocates and journalists alike. No cover, but you buy your own drinks.
This one is a chance to say goodbye to Nikita Stewart. She has left The Washington Post to join The New York Times and its metro investigative unit in a couple of weeks.
■ More and more. The latest U.S. Census numbers have the city's population up to 646,000. The city appears to be gaining a net of about 1,200 new residents a year. And the total increase over the past 10 years is just shy of the 100,000 goal that then-Mayor Anthony Williams set.
Former D.C. Chief Financial Officer Nat Gandhi — who left office on Thursday after serving as CFO since 2000 — said the new arrivals are mostly young and employed and have two household paychecks.
"They are adding a substantial dimension" to city life, Gandhi said. He said the District was, in fact, now "hip." At the use of that word the Notebook had to stop for us both to laugh. We had never heard Gandhi be so flippant. He replied, "Now, I'm free!"
The downside of the city's recent growth is the pressure on middle- and lower-income residents who feel priced out of the city.
"We have so many people who do have jobs," said Mayor Vincent Gray told NBC4. "But even with two or three people in the household working, there's still a challenge where the housing — the cost of it — is constantly being bid up."
The mayor said the city now has $187 million targeted for affordable housing for the poor and working poor. "The need is great," he said, "and we want to make sure that we continue to be a city that is a place where if people want to be here, they have a reasonable chance to be here."
But the upside to the city, its stability and its financing is not lost on city leaders. "This is the largest number of people we've had in our population since the 1970s," Gray said. "It's a place where people want to be, and we're ecstatic about it."
---
Tom Sherwood, a Southwest resident, is a political reporter for News 4.