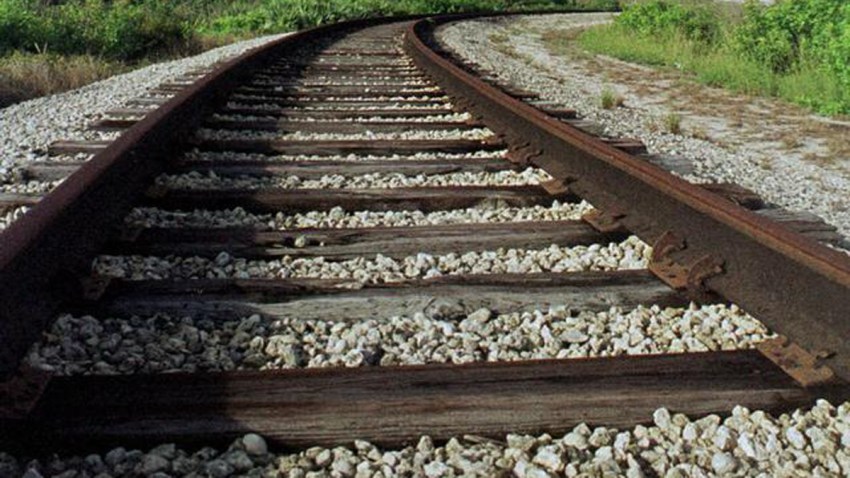 On the eve of Labor Day this past week, the security bureaucracy of the nation was in full multimodal mode.
As millions began their holiday travel, national Homeland Security Secretary Jeh Johnson appeared at Union Station with Transportation Security Administration officials to discuss rail travel in America.
"You'll see patrols by TSA's Visible Intermodal Prevention and Response Teams," the secretary said in prepared remarks issued to the media.
Now, doesn't that make you feel better?
Read it again: "Visible Intermodal Prevention and Response Teams." Your Notebook is not a government badger, but leave it to bureaucrats in or out of government to come up with mouthful titles, task forces and teams.
And just what exactly is this TSA VIPRT?
It turns out it is a combination of "Federal Air Marshals, Behavior Detection Officers and explosive experts." It also includes dogs trained in explosive device detection.
Since President Bill Clinton back in the '90s allowed the closing of ordinary traffic to 1600 Pennsylvania Ave. NW, your Notebook has questioned the concept of closing down things to "protect" them. In the instance of the White House, the road was closed, but the fence -- and attentiveness of U.S. Secret Service officers -- were later found wanting. Now the fence has ugly spikes, and there are plans to increase its height.
Secretary Johnson was at Union Station because securicrats have yet to figure out how to protect thousands of miles of train tracks and stations. The reality is that even if security pass-throughs like those at airports were installed, trains are vulnerable anywhere down the tracks that crisscross America. The physical and psychological costs of imposing security checkpoints in every station is mind-numbing.
Homeland Security has a nationwide "Operation RAILSAFE" program. Labor Day was the fifth such designation this year for this program, which is similar to "National Special Security Event" designations for the Super Bowl, inaugurals and other big events.
But even Secretary Johnson knows the futility of casting a wide net for every danger in an open society. As he launched the rail safety program for the Labor Day holiday, he noted that his great-grandfather was a Pullman porter for 44 years.
"I have great confidence in the safety of rail travel," Johnson's prepared speech said. "I am boarding the Acela right after this press conference."
Let's face it. We have an open country, even with the explosion of supposed "security" protections of guards posted at most every government or office door, electronic cards to pass through doors or hallways, and more cameras and metal detectors than you reasonably can count.
Again, bottom line, no matter how much we close down, how much we spend, we can only prepare for terrorism, not eliminate it. We just have to be careful not to eliminate the freedoms we supposedly are protecting.
■ Here in the real world. Even as our disquiet continues over rampant "security theater" -- that's what law enforcement calls public displays of security essentially to make people only feel safe -- we are aware of what hard-working security folks face.
Just this past week, the TSA released its latest list of prohibited items seized at the nation's airports.
The list included 35 firearms, of which 27 were loaded (with eight of those having a round in the chamber). One of the guns was found in a carry-on bag. One of the guns was a loaded .45-caliber firearm discovered at Reagan National just last week.
Concealed knives and other lethal weapons routinely are found. In Jacksonville, Fla., one traveler had a knife in his carry-on bag. The TSA report said he was allowed to leave the checkpoint to put the knife in his parked car. He returned and the knife was found again, this time taped to a fishing lure in an apparent attempt to conceal it.
You can't teach every clueless person about what not to pack. You can't close off every international terrorist or domestic violence opportunity. And you can't believe that costly bureaucratic displays of "security theater" are in fact making you safer.
Your Notebook's simple mantra: Be alert, but don't live your life afraid. Now, get ready for a real security shutdown of the nation's capital as Pope Francis comes to town.
---
Tom Sherwood, a Southwest resident, is a political reporter for News 4.