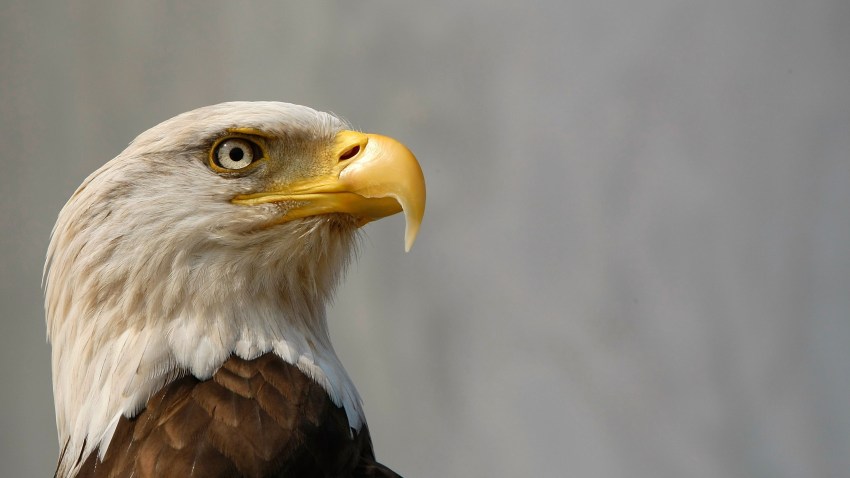 Neal Cohen, we hardly knew ye.
The aerospace executive who emerged as the leading candidate to become general manager of the Washington Metropolitan Area Transit Authority flamed out Monday.
The Metro board and Cohen put out a perfunctory statement saying they had "mutually agreed" that Cohen was "no longer under consideration."
Several sources say Cohen and his wife were rattled by the intense media spotlight on him the minute NBC4's Adam Tuss broke the news of his pending selection last week. "They freaked," said one Metro source.
There also were issues with Cohen's desire to remain on a few companies' boards of directors. But it was the media firestorm that caused Cohen's second thoughts regardless of what the official statement said.
On Monday, Virginia Gov. Terry McAuliffe was livid, decrying "the latest setback in a process that would be comical if the need for new leadership at Metro were not so great."
Last February, three original candidates for the general manager position also withdrew when NBC4 learned identifying details of their jobs.
Let's stop right there. We don't want anyone going on a media-bashing rant.
The choice for Metro's general manager is one of the most significant appointments in this region. Leaks are part of the job. As Jim Dinegar of the Greater Washington Board of Trade has said, Metro is the spine and circulatory system of the Washington region and it must work better.
And the media will stay on it until it does. Any executive anywhere who wants to lead Metro had better learn that. This is a city of leaks. It thrives on leaks. It depends on leaks. If anyone thinks this selection process is an aberration, they should think again.
The whole Metro system leaks, from the top leadership to the union to the contractors to the rank and file. And through the media the public is informed through all of this. Maybe not as neatly as some would want, but that's the way it works.
And whoever becomes general manager for Metro, she or he had better know how to deal with the media, as well as the Congress; officials from Maryland, Virginia and D.C.; union leaders; and, last but not least, the frustrated and disappearing riders.
Paul Schonfeld, a transportation specialist at the University of Maryland, told The Washington Post that Metro needs a leader skilled in complex relationships. "Someone who's relatively good at dealing with people," he said, "including many people who are hard to satisfy."
Metro had hoped to have a candidate identified and publicly introduced at this Thursday's board meeting. That's not going to happen. The board, according to sources, has been interviewing a backup candidate, a former executive of Thurgood Marshall Baltimore Washington International Airport. But, as of Monday night, it was unclear whether he is still interested.
■ Vacancies are us. The aforementioned Jim Dinegar was quick on the Twitter draw last week, noting that Metro, the Nationals and the House Republicans all appeared to be about to get new leaders. "Not sure what we need more," Dinegar opined, "but glad we have them in line." Well, two out of three ain't bad.
■ You had what? Your Notebook remains amazed at what is confiscated at the nation's airports. The most recent Transportation Safety Administration report notes it was a record week with 68 seized firearms. The previous record was 67, set just the week before!
Of those 68 most recent firearms, 61 of them were loaded and 25 of those had a bullet round in the firing chamber. And one checked bag in Seattle had two feet of demolition cord. Luckily, it was replica cord and not the real thing. But even replica explosives are banned.
And apparently it is bear-hunting season. The TSA took pains to remind everyone that bear repellant is banned on our airplanes. The TSA dryly notes, "It's best to buy it at your destination."
■ Boom times still. The Washington DC Economic Partnership has released its latest review of the city's economy.
Some highlights spotted by Urban Turf included:
■ The average size of a one-bedroom apartment in the early 2000s was 850 square feet. That's down to 725 square feet now.
■ The downtown/Logan Circle area has the highest effective rental rate per unit at $2,466 a month, and
■ The city has 61 residential projects currently under construction, which will add 10,400 units of new housing in 2016 and 2017.
The report is a reminder that the need to preserve or create affordable housing for the middle class and working poor of our city has to be more than a goal or empty promise.
■ "The Exorcist" remembered." Andrew Huff, director of community relations at American University, couldn't stop smiling last week. Huff orchestrated a fun Halloween event where Mayor Muriel Bowser and Ward 2 D.C. Council member Jack Evans unveiled a plaque commemorating the steep steps featured in the 1973 movie "The Exorcist."
Director William Friedkin and "Exorcist" author and screenwriter William Peter Blatty participated.
It was great fun. A big crowd turned out on M Street NW near the Whitehurst Freeway exit to watch the unveiling. An invited crowd got to watch the movie later. The film still has the ability to jar you in your seat. Spilled popcorn was reported in a few rows.
Check out the plaque at the bottom of the steps and then get some exercise by walking up.
---
Tom Sherwood, a Southwest resident, is a political reporter for News 4.