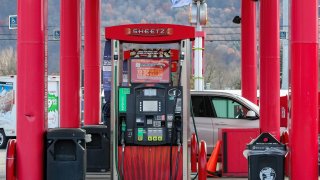 Sheetz is dropping the price of certain types of gas.
The move comes just in time for your weekend road trip — if that gas will work in your vehicle.
Sheetz will sell Unleaded 88 for $3.99 a gallon and E-85 for $3.49 a gallon. Those types of gas are made with more ethanol, and they can be harmful if your car is not made to use them.
Sheetz says the limited-time offer will be available through Fourth of July travel times.