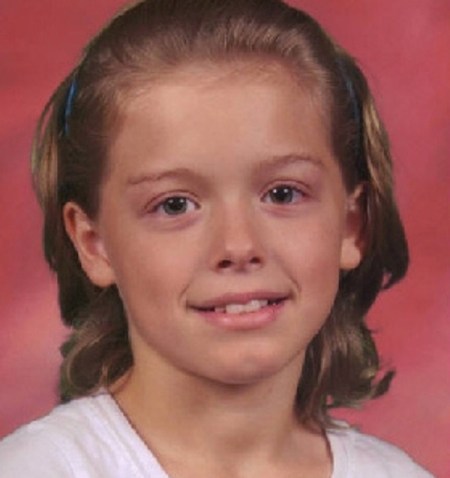 A registered sex offender has been indicted on murder charges in the slaying of an 11-year-old Salisbury, Md., girl, and prosecutors will seek the death penalty in the case, authorities said Tuesday.
Thomas Leggs Jr. was charged with first-degree murder in a sealed indictment filed Monday in Wicomico County. He is charged with killing Sarah Foxwell, whose body was found in a wooded area on Christmas Day.
"We are seeking the death penalty. You bet we are," Wicomico County Sheriff Mike Lewis said in a telephone interview.
Leggs also has been charged with kidnapping, first-degree burglary, kidnapping of a minor and first- and second-degree sex offense, Lewis said. Leggs has been in police custody since shortly after Sarah was abducted from her home on the night of Dec. 22.
The sheriff said authorities took awhile to bring the murder charge because investigators were compelled to be "methodical and deliberate in everything we did" to bring the strongest possible case. Lewis also said authorities did not want to rush the case, particularly because Leggs was in custody.
Lewis declined to say what type of evidence authorities have gathered to bring a death penalty case.
Last year, after a long study and debate, Maryland lawmakers voted to limit the death penalty to murder cases with biological evidence such as DNA, videotaped evidence of a murder or a videotaped confession.
Evidence in the case has been analyzed by the Maryland State Police crime lab and the FBI, and the results are in, Lewis said.
"It is a very thorough investigation, and we feel very confident," Lewis said.
Arch McFadden, an attorney from the Office of the Public Defender who is representing Leggs, did not immediately return a phone call seeking comment. McFadden has said Leggs denies involvement in the crime.
Leggs, who became a suspect early in the investigation, is a registered sex offender in Maryland and Delaware. The crime has prompted calls to strengthen sex offender laws in Maryland.
Sarah was taken from the Salisbury home where she lived with her aunt, Amy Fothergill, who had recently dated Leggs, according to court records. The girl's body was found Christmas Day in Maryland near the Delaware line after a search involving thousands of volunteers.
Leggs has a lengthy arrest record in Maryland, where he was convicted of third-degree sex offense involving a child in March 1998. He was convicted of assault in 2000 and he was subject to a probation violation hearing in 2006.
Leggs was acquitted of assault and sexual offense charges in 2005. He was scheduled to go on trial in Worcester County on charges of burglary and destruction of property.
In 2001, Leggs was convicted in Delaware of rape for having sex with a victim who was 16 or 17, according to the Delaware registry. The registry describes his risk level as "high."

Copyright AP - Associated Press