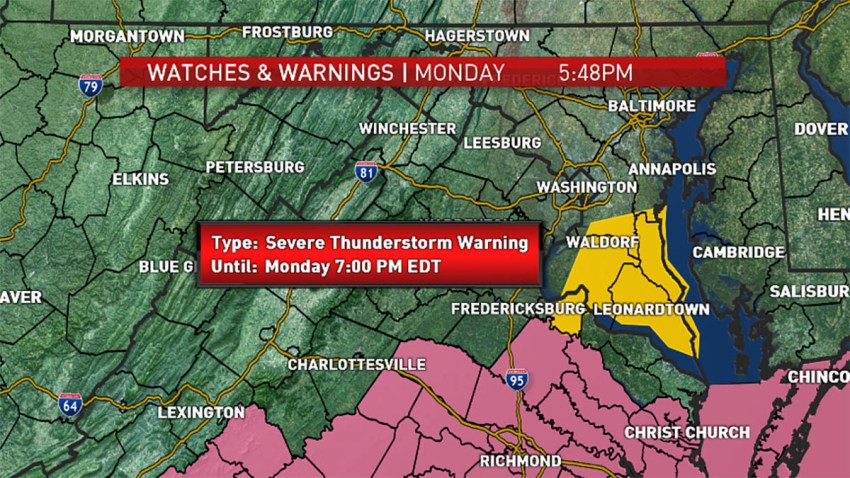 Severe thunderstorms moved through parts of Maryland Monday evening.
Thunderstorms detected near St. Charles and Waldorf about 5:45 p.m. were moving east at 50 mph and bringing with them the threat of falling trees and branches.
A severe thunderstorm warning for parts of several counties was issued before 6 p.m. then scaled back to include only Calvert and St. Mary's counties.
The warning expired at 7 p.m.
People in the warned areas were advised to get inside to stay safe from wind and lightning.
The threat for rain should end after midnight.