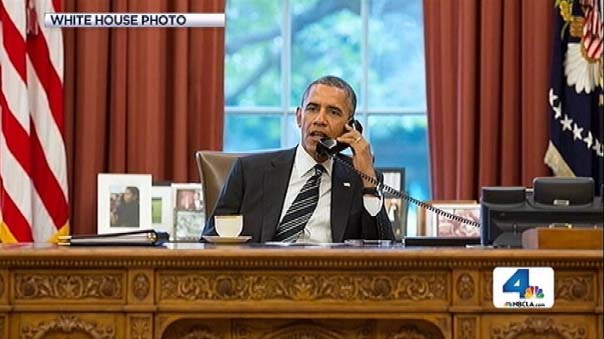 A group of 14 Republican senators sent a letter to President Obama Thursday, asking him to explain a decision to suspend public White House tours.
The White House said tours will be suspended because of the across-the-board budget cuts known as the sequester.
The senators, led by South Dakota's John Thune, asked for information about the cost of tours and how much the White House would save by suspending them. The senators also asked for more information about the sequester's impact on the White House Visitors Office and other staff.
Suspending public tours would prevent potential furloughs for Secret Service agents, White House Press Secretary Jay Carney said Thursday.
"We're talking about pay cuts and overtime cuts or a choice to suspend tours," Carney said at his daily briefing. "And I'm not suggesting it's a happy choice, but it is one that we had to make."
Sen. Thune said in a statement, "Instead of closing the doors of the White House to the American public, the president should look to cut his own wasteful golf outings and frivolous spending."
Tours could be suspended as early as Saturday.