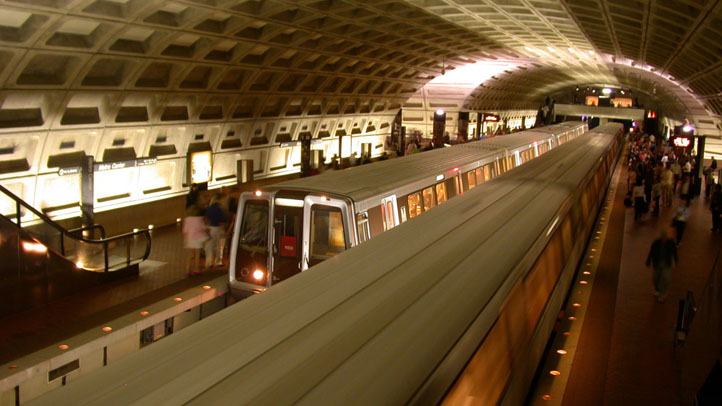 If you're planning a night out on the town this Saturday, you might have to adjust some of your travel plans if you're using the Green Line.
The Navy Yard Metrorail Station on the Green Line will close at 10 p.m. on Saturday, five hours earlier than usual, so the FBI can conduct a security drill with Metro Transit police and other law enforcement agencies.
The station will reopen at 7 a.m. Sunday.
Even though there will be a large number of emergency vehicles and law enforcement near the station, the public is guaranteed that this is only a drill.
The Green Line service will continue to operate normally through the Navy Yard Station at all times, and regular rail service shouldn't be affected. After 10 p.m. on Saturday, there will be a free shuttle bus between Navy Yard and Waterfront stations. Those using the buses should add 15 minutes to their travel time.