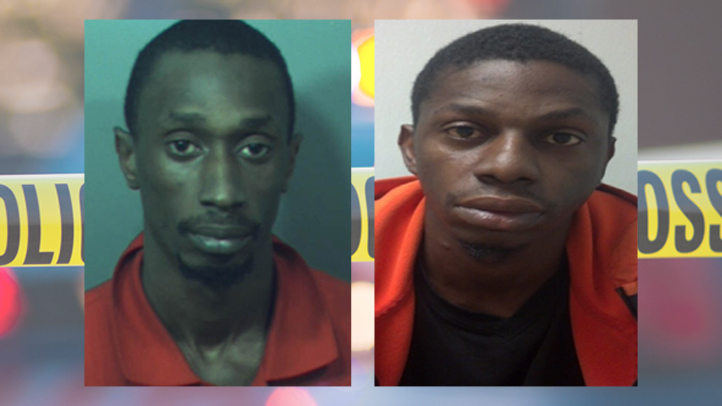 Police in Prince George's County are looking for a second suspect following a homicide in Bowie, Md., Sunday morning.
Officers were called to a home in the 2500 block of Nicol Circle at 6 a.m. Aug. 11, where they found 27-year-old Michael Leo Reese suffering from a gunshot wound. He was pronounced dead at the scene.
Vincent Michael Martin, 32, is accused of helping DeMarco Gregory James, 30, after they entered the home of James' ex-girlfriend. Police believe James confronted Reese and shot him.
Martin was arrested Sunday and charged with first and second degree murder. James remains on the loose and is facing a first degree murder charge.
If you have any information about the crime or the whereabouts of DeMarco James, call police at 301-722-4925.