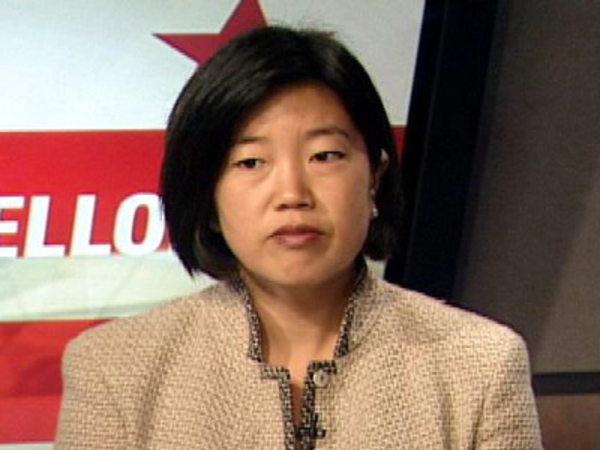 An engraved card inside a box wrapped with a silver bow announces the following: D.C. Public Schools Chancellor Michelle Rhee and Sacramento Mayor Kevin Johnson will get married in a ceremony in California on Sept. 4.
The "glamorous invitation package," as it was described by the Sacramento Bee, includes all the bells and whistles any wedding planner would love. The only problem? There's a typo.
Invitations say that the wedding will begin at 4 p.m. at St. John's Lutheran Church in Sacramento, according to the Bee. A party afterward is at the estate of developer and longtime Johnson supporter Angelo K. Tsakopoulos.
The Bee said the invitation box contains an engraved card mounted on a padded, silk damask frame. The engraved card provided the ceremony details and directions to the Tsakopoulos estate, though the developer's name is misspelled.
According to California law there is no cap on the value of wedding gifts given to politicians, but Johnson will have to report any gift valued at more than $50.
Rhee said last month that their honeymoon won't happen until after the Sept. 14 D.C. primary, which includes the mayor's race between her boss, Mayor Adrian Fenty, and challenger Vincent Gray.
Rhee will be wearing a wedding gown designed by Monique Lhuillier.
Copyright AP - Associated Press