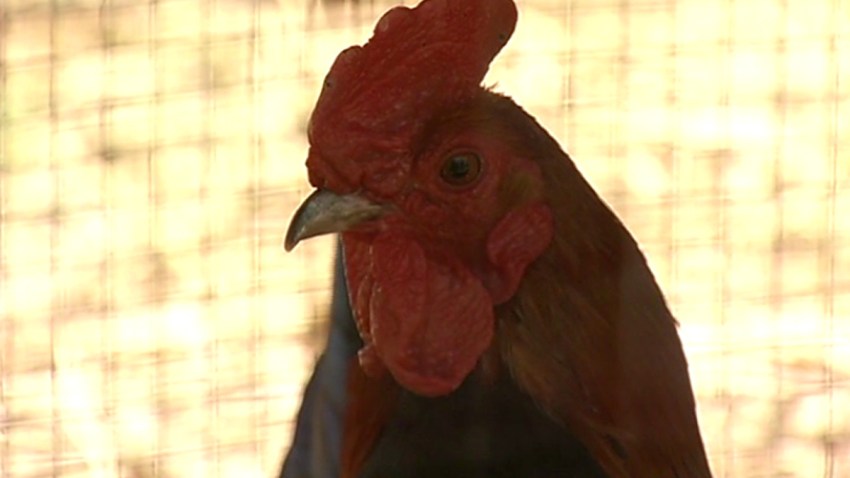 A Loudoun County woman has been found guilty of animal cruelty after she sacrificed roosters as a Santeria religious practice.
Mercy Carrion, a Santeria priestess, said in court Wednesday that the charges against her violated her First Amendment right to freedom of religion, multiple media outlets report.
Carrion was arrested May 5 after a confidential informant working with Animal Control officers witnessed her slaughtering the chickens in her Sterling, Virginia, home.
The informant told authorities that Carrion would carry out the sacrifices on Tuesday, Thursday and Friday of each week.
In some instances - while the chickens were still alive, Carrion would bury the chickens in the back yard, or burn them. Animal Control officers reported seeing blood spatter on the walls of Carrion's living room.
Prosecutor Alexandra Hazel argued that Carrion could sacrifice the birds, but said she broke the law by failing to care for them beforehand and then slaughtering them in an inhumane way.
Loudoun County animal control officers testified that they found no evidence of food for the roosters in Carrion's home during an April search. They also said Carrion had told them the roosters died over three to five minutes.
A judge ultimately convicted Carrion of three misdemeanor counts of animal cruelty.
One rooster in Carrion's home was found alive, but it was thin and sick. The rooster was taken to the Loudoun County Animal Shelter and now has a family that is ready to adopt it, the Loudoun Times-Mirror reports.
According to the BBC, Santeria is an "Afro-Caribbean religion based on Yoruba beliefs and traditions."
Copyright AP - Associated Press