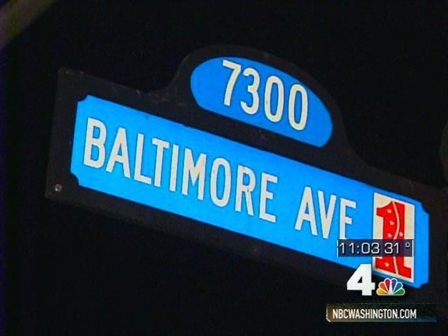 It's seen some of the biggest development in our area in past couple of years, but now the Route 1 corridor in College Park is one step closer to getting what it really needs, a complete overhaul of the road itself.
According to the Washington Examiner, the Maryland State Highway Administration has $8.8 million set aside to fund designs for about a mile and a half section of Baltimore Avenue near the University of Maryland.
The money has already been approved by a steering committee of the regional Transportation Planning Board, but must now get approval from the full board.
Changes to the roadway have been in the works since 1998 according to the Examiner, and a finalized plan to improve Route 1 was completed in 2005.
The Examiner reports that the funds would support designs for the first of three phases of reconstruction on Baltimore Avenue. That phase will focus on Route 1 between Campus Drive, at the main gate to the University of Maryland, and University Boulevard.
Terry Schum, College Park planning director, tells the Examiner that the road and sidewalks will be rebuilt, and landscaping will be added to create a barrier between traffic and pedestrians. The center turn lane, dubbed the "suicide lane" by Schum, will also be removed.
Schum also tells the Examiner planners will take a close look at the impact of new development along Route 1 and take into account the needs of new business owners who weren't there when the plan was completed six years ago.
Funding is still needed for the actual construction of the road once the designs are complete. The State Highway Administration tells the Examiner the first phase will cost an estimated $60 million and the overall bill for the entire stretch could reach $150 million.