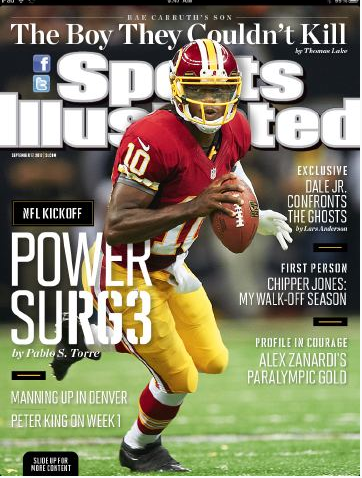 See what happens when you lead your team to an upset victory in your NFL debut?
(Photo credit: Redskins)
You find yourself on the cover of Sports Illustrated.
Robert Griffin III will grace the magazine's cover this week (only on the East Coast, though; Peyton Manning is on the West Coast cover).
This will be RGIII's second "SI" cover; he was on the front of the April 23, 2012 issue.
According to the Redskins, Griffin is the seventh different Washington quarterback on the cover of Sports Illustrated since 1966.
Let's just hope RGIII can avoid another jinx.
---
Follow Adam on Twitter @AdamVingan and e-mail your story ideas to adamvingan (at) gmail.com.