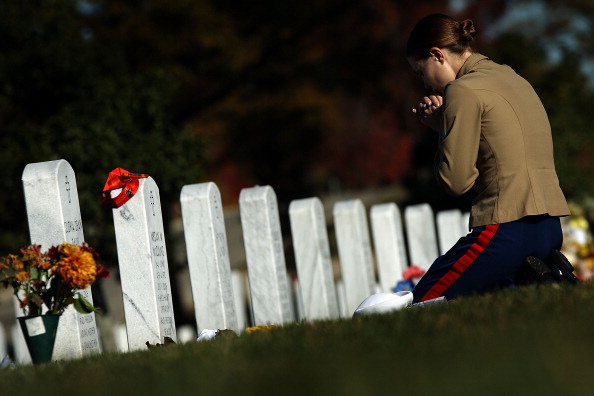 Arlington National Cemetery is making management and technology changes in the wake of the mishandled gravesites and remains that cast a shocking and disappointing shadow over the hallowed grounds.

A report from the Northern Virginia Technology Council (NVTC) is blaming the cemetery's severely outdated paper record keeping system for the mix-ups, which came to light last summer.

Speaking at a press conference on the findings Monday, Sen. Mark Warner (D-Va.) said he faced sharp criticism from one of his own family members over the mistakes.

"I particularly remember a very heated call I got from my dad, who's a World War II Marine," Warner said. "[He asked,] 'What in the heck are you guys doing in Washington, allowing this screw-up to take place?' [...] Rather than simply pointing fingers, we wanted to see if we could be part of the solution."

Warner turned to the NVTC for help coming up with the solution. The NVTC's private technology firms conducted a pro-bono assessment of the cemetery's operations, which Warner praised for saving the Army and taxpayers hundreds of thousands of dollars.

The council produced what Warner billed as "a 21st century roadmap" to treating all of those interred at Arlington National Cemetery and their families with respect and dignity.

"Officials generally relied on three-by-five cards, which anyone in today's day and age knows is a totally inadequate way to keep track of remains," Warner said, also noting that the cemetery's single fax machine was not enough to handle all of the requests for burials that came in from family members.

"Backing up this fax machine was a manual system, with paper and pencil," Warner said. "Then, you'd have to go through, in this day and age, a ridiculous process of trying to assemble your documents."

The report's main recommendations include digitizing all cemetery records, implementing tighter standards for keeping track of remains, and instituting a call center to help process requests from families.

Kathryn Condon, the executive director of the Army National Cemeteries Program, said some of the recommendations have already been taken. She also praised the work done to help update business at the cemetery.

"This underscores the committment of all of us at Arlington to get things right," Condon said.

Officials said long-term recommendations are going to take some time to get in place.

"The problems at Arlington didn't arise overnight," Warner said. "And candidly, they're not going to be solved overnight."