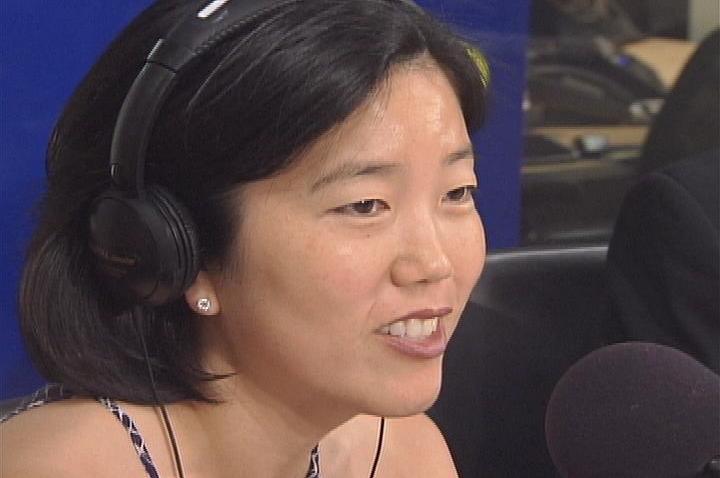 D.C. Schools Chancellor Michelle Rhee told WTOP that she and fiance Kevin Johnson, the former NBA all-star turned Sacramento mayor, won't honeymoon until after the September primary in D.C.
Rhee won't say where the wedding will be, though it's on the West Coast, or the exact day, though the couple is getting married over Labor Day weekend.
Rhee said her boss, D.C. Mayor Adrian Fenty, will be invited, but she doesn't expect him to take time from his re-election campaign to attend.
The couple is putting off their honeymoon until after the Sept. 14 primary in which Fenty is facing D.C. Council chairman Vincent Gray, Rhee said. One of Fenty's biggest moves after taking office in 2007 was installing Rhee, and Gray has not promised to keep her if elected.

Copyright AP - Associated Press