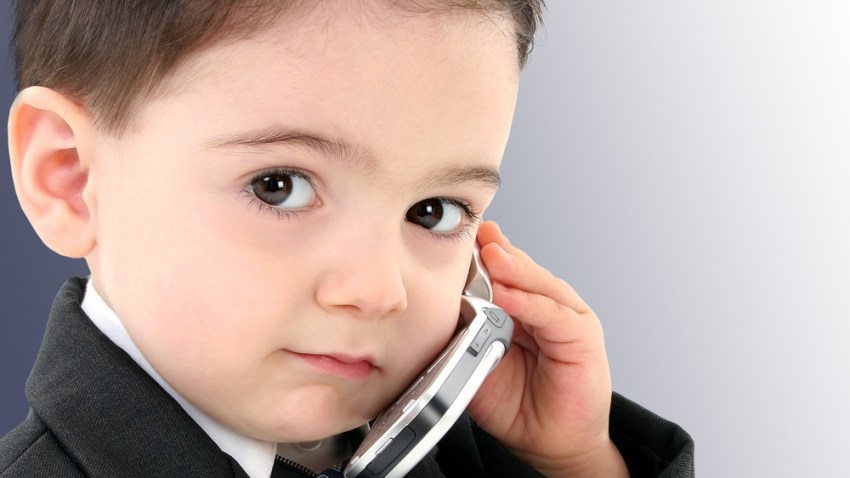 Starting next school year, students in D.C. Public Schools will have to follow a more stringent uniform policy.
Chancellor Michelle Rhee enacted an "emergency rule" on Friday that authorizes principals to establish a more detailed mandatory dress code for the 2009-2010 school year.
The biggest change is that principals may penalize students who do not comply with the rules.
The policy also urges school officials to supply extra clothing for students who can not afford new clothes. The order will remain gender-neutral like the old dress code.
Each principal implementing a mandatory uniform policy shall establish a uniform bank for receipt of donated and substitute clothing to be loaned on a daily basis to non-compliant students. Any student allowed to borrow an item of clothing from the bank in order to become compliant shall be required to return it at the end of the school day.
Hats, see-through clothes and accessories with protruding metal spikes are some of the items that are prohibited.
The new policy does not allow officials to suspend students who do not comply. Part of Rhee's larger initiative toward improving the schools is to cut down on the number of out-of-school suspensions that are handed out to students in order for them to spend more time in classrooms.
A chancellor spokeswoman says the change has received widespread support from parents. Some, like the Washington Post, wonder why the emergency rule had to be enacted:
There was no explanation from school officials this evening as to why the measure was handled as an emergency rule, which means it is effective immediately. The posting in the Register said it was "necessary to ensure preservation of the public welfare in general" and "to promote safe and secure schools."
The Rules:
(1) Excessively dirty and/or torn clothing may not be worn in school;
(2) Students shall, when present in areas where the possibility of injury to the student or to others exists, such as near rotating machinery, power tools, or chemicals, wear appropriate protective clothing, gloves, eye goggles, and/or other devices needed for health and safety;
(3) Students participating in sports may be required to wear protective clothing and to change hairstyles for their safety and the safety of others;
(4) Bare or stockinged feet are not permitted in schools, outside of locker rooms;
(5) Non-prescriptive sunglasses, hats, clothing that exposes armpits, a bare back or midriff, see-through clothing, and accessories with protruding metal spikes are not be worn in school;
(6) Extremes in style and fit and extremes in style of grooming, as determined by the principal, will not be permitted. Boots, flat-heeled dress shoes and enclosed toe sandals and athletic shoes are permitted at all levels;
(7) Coats and raingear are not subject to the dress code, and a student's choice of such clothing will not be disturbed, provided it is not emblazoned with vulgar or obscene words or pictures, or badges or slogans disruptive of school order or which encourage illegal acts; and
(8) No student shall wear, possess, use, distribute, display or sell any clothing, jewelry, emblem, blade, symbols, sign or other things which are evidence of affiliation with drugs, alcohol, violence or gang related activities, other criminally motivated organizations, or which exhibit profane or obscene language/gestures.
Copyright AP - Associated Press