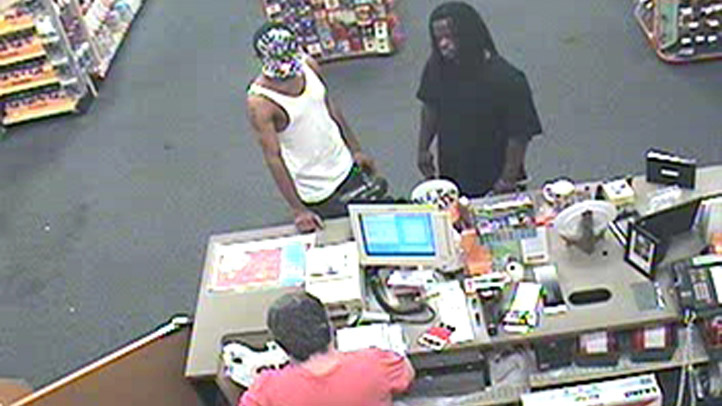 Montgomery County police are offering a $1,000 reward in the stun gun attack on a woman on the doorsteps of her home.
The 28-year-old victim was assaulted as she was unlocking her front door at her home in the unit block of Monroe Street in Rockville, Md., around midnight on May 25.
Two men used a stun gun on her and took her purse.
She was treated on the scene for burns to her neck, chest and arm.
Later, surveillance cameras caught two men using her stolen credit cards at stores in Clinton and Capitol Heights, Md. Police said they were driving a light blue four-door Chevrolet sedan.
Anyone with information is asked to call Crime Solvers at 866-411 TIPS (8477) or 240-773-TIPS (8477).
Callers can remain anonymous.
The reward of up to $1,000 will be paid for information leading to the arrest and conviction of those responsible.