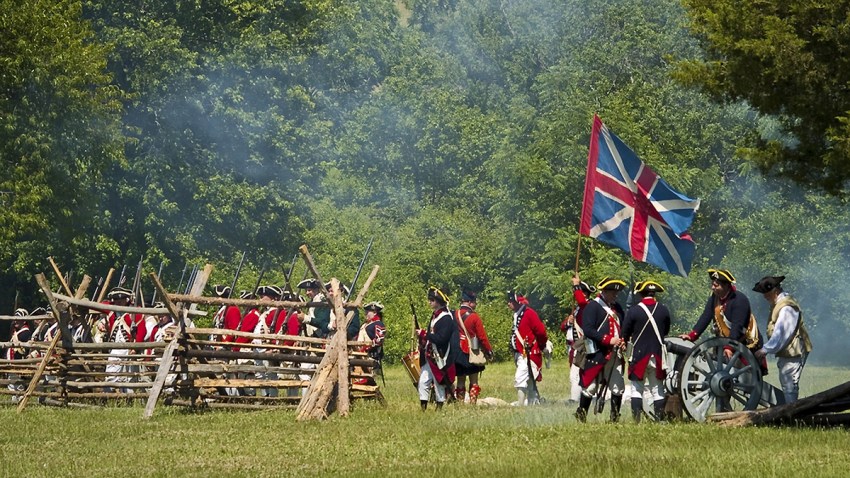 The American Heroes Channel is filming a three-part series in Virginia about the Revolutionary War.
Filming for the series' biggest battle scene began at a farm outside of Richmond on Friday. The series chronicles the war that changed the course of history and defined the American character. The channel said the series is part of its effort to honor defenders of freedom in epic battles.
The channel says the battle scene being filmed through Monday will feature Minutemen fighting Redcoats, explosions, horses and smoke.
The series is scheduled to debut later this year. The American Heroes Channel is part of Discovery Communications. It says the channel is offered in 62 million homes.
Copyright AP - Associated Press