A man kidnapped a woman, fatally shot a Census Bureau guard and led police on a car chase through Maryland and Washington, before authorities cornered him in an exchange of gunfire that left the suspect and a police officer wounded, authorities said.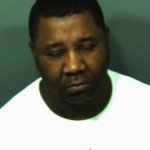 The suspect, 48-year-old Ronald Anderson of southeast D.C., is charged in D.C. with kidnapping while armed and assault on a police officer while armed. He remains hospitalized.
The guard, 59-year-old Lawrence Buckner, died at a Prince George's Hospital Center after Thursday evening's chase and shooting.

Police said in a news release that the woman who was allegedly kidnapped was found safe.
The chaos started when Anderson allegedly kidnapped his girlfriend in the 300 block of T Street NE about 5:40 p.m. Thursday, police said.
As police were getting word of the kidnapping, Anderson allegedly drove to the headquarters of the U.S. Census Bureau in Suitland.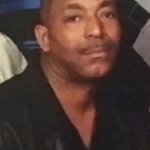 Buckner spotted him arguing with someone in his car. D.C. Police Chief Cathy Lanier said when Buckner approached the car, he was shot.
About 7:30 p.m., D.C. police spotted the gunman's car and attempted to stop him at 7th and Chesapeake streets in Southeast, but he failed to stop and fired at the pursuing officers. He shot at pursuing police again at 3rd and K streets in Northeast, Lanier said. As the pursuit continued south on 3rd Street Northeast, the gunman fired on police a third time.
Local
Washington, D.C., Maryland and Virginia local news, events and information
In the area of 11th and H streets, a busy section of northeast D.C., police were able to block the Anderson's path with their cruisers, causing a collision with his dark green Honda Accord. In an exchange of gunfire with police, Anderson was shot multiple times, police said. There was conflicting information about his condition Thursday night.
Police recovered a .45-caliber semi-automatic handgun and a cellphone from the Honda, accoring to charging documents.
A D.C. police officer was shot in the leg during the confrontation at 11th and H, and brought into a nearby restaurant for triage. Two other police officers were injured. All the officers have suffered non-life-threatening injuries.
The Census Bureau headquarters operated on a 2-hour delay Friday. Essential employees are expected to report on time. The Census Bureau headquarters, which opened in 2006, houses about 5,000 permanent employees.
"There has been an incident at the Suitland Federal Center and there is an ongoing investigation," the tweet read. "We are committed to the safety of all staff who work at the Census Bureau and are currently making sure that everyone is safe and secure. We will provide more details as they become available."
Buckner worked for Hunt Valley, Maryland-based Master Security for 4 years. He worked as a security professional for more than two decades and served in the U.S. Army for eight years, according to Master Security.
Master Security CEO Rick Cucina released the following statement:
"Last night, Master Security lost a member of our family. The sudden and tragic end to the life of Officer Lawrence Buckner has left a tremendous void in all of us. The void is felt in our hearts and across the entire public safety community. We stand with you, heavy heart in hand, mourning the loss of a man we considered a hero who died in the line of duty while protecting those he cared for immensely on a daily basis. Nothing in our life experience can properly prepare us for the sudden loss of a person we treasure; Lawrence was a true professional.

"Lawrence Buckner was committed family man with a heart of gold. To those that had the privilege of knowing him; Lawrence's unselfish approach to life caused him to always consider the needs of others, far and above his own. He had a tremendous compassion for others and would help anyone who asked. His time in the military and as a career security professional reinforced his innate sense of honor, dignity and pride. Lawrence was a man of extraordinary honesty and integrity. This was reflected in his words and actions. In his final act of bravery, Lawrence gave his own life to protect others; for that, all of us are eternally grateful. Please keep Lawrence and his family in your thoughts and prayers."
Buckner was married to his wife for 36 years and lived in Virginia. He had one son, four grandchildren, two brothers and three sisters.
The FBI is investigating the shooting at the Census, which is federal property. The investigation has found the Census was not targeted, and the FBI is consulting with the U.S. Attorney's Office in Maryland about whether to file federal charges.
Census Bureau Director John H. Thompson released the following statement:
"Yesterday's late afternoon shooting of a security guard at the Suitland Federal Center was a tragic and scary event for the Census Bureau family. We know the situation last night was tense, especially for the hundreds of employees who sheltered in the building and in their cars for several hours not knowing when the incident would be over. The security and safety of our employees is our top priority and we appreciate everyone's cooperation as law enforcement worked to clear the scene to make sure we were safe and free from danger.
"Our thoughts and prayers go out to the family and co-workers of Master Security Officer Lawrence Buckner, who was killed in the line of duty protecting us and other workers at the Suitland Federal Center.
"We commend the Federal Protective Service, FBI, Prince George's County Police Department, and DC Metropolitan Police Department for their prompt response to the incident and thank them for their service."
Stay with us for more on this developing story.
Blocks are closed off at 11th #hstreetne ambulance just showed up tons of police presence shots fired pic.twitter.com/7G9VqoNROJ

— Mike Clarke (@MediaMikeDC) April 10, 2015
Just saw about 25 cop cars taking off in all direction. K St NW, up 395- past N. Capitol. What the hell is up? #dc pic.twitter.com/kTKBTHHkvn

— Flannery (@flandub) April 9, 2015
VIDEO: Cops investigating reports of security guard shot near headquarters of U.S. Census Bureau in Suitland, Md. pic.twitter.com/M1d6u2KOk0

— Shomari Stone (@shomaristone) April 9, 2015
There are still police cars rushing inside the Census Bureau gates. I count at least 15 cars now. pic.twitter.com/WEag7cTxH7

— Right Up Your Ali (@mstharrington) April 9, 2015