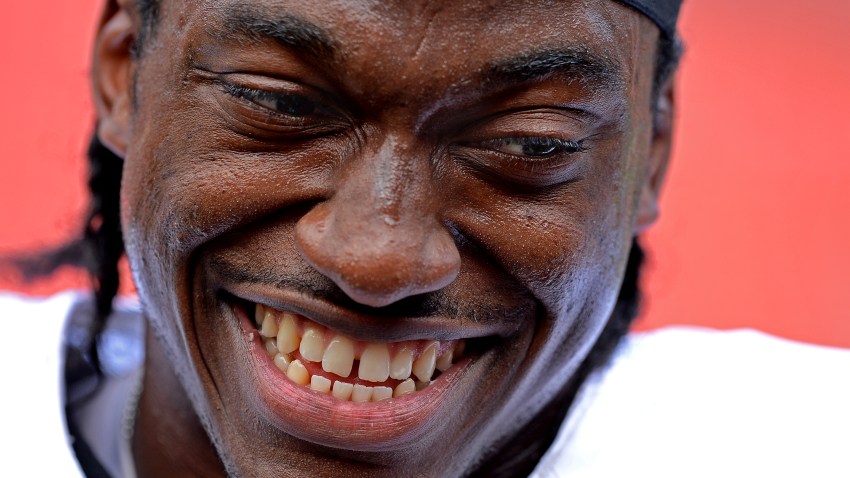 Not that this will come as a surprise to anybody, but according to ESPN's Adam Schefter, Robert Griffin III will start for the Redskins in their season opener against the Eagles on Monday Night Football Sept. 9.
What Washington wanted: Redskins QB Robert Griffin III will start their Monday night opener against the Eagles. — Adam Schefter (@AdamSchefter) August 28, 2013
That would suggest that Griffin has been officially cleared to play eight months after tearing his knee apart in Washington's playoff loss to Seattle. (UPDATE: He hasn't yet.)
In an interview with ESPN 980 earlier this week, RGIII said that he's "not below 100 percent" and that "if I had to run a 40 today at the combine in my underwear, I feel like I could run a 4.3-something."
Sounds ready to me.
---
Follow Adam on Twitter @AdamVingan and e-mail your story ideas to adamvingan (at) gmail.com.