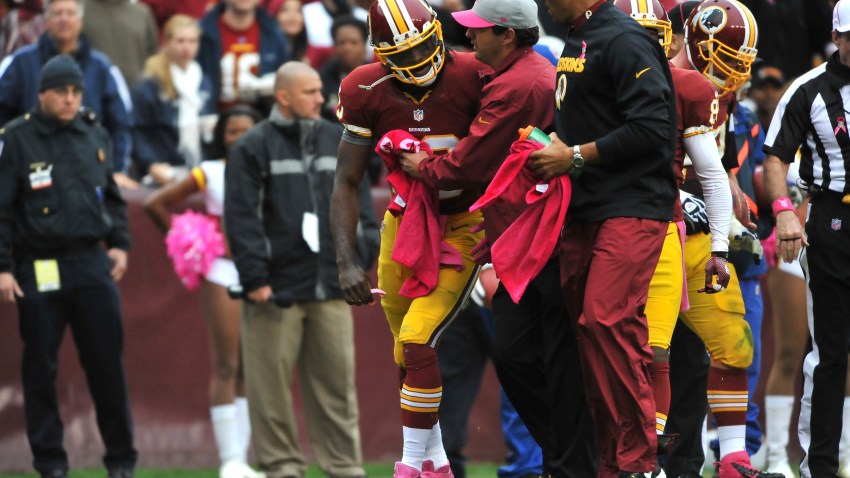 Have you been holding your breath for the last two days? If so, how are you alive and are you a superhero? Get back to me.
I digress. If you've been worried about Robert Griffin III and his "mild concussion," breathe easy. According to USA Today, RGIII has been cleared to return to practice without contact after passing necessary tests in accordance with the NFL's concussion protocol.
"I talked to him yesterday and again today, and he told me he feels good," Redskins coach Mike Shanahan told USA TODAY Sports on Tuesday night. "But you can have these situations where one day a guy feels good, then the next day he's not feeling so hot.

"There have been no setbacks, but he'll be tested every day. Hopefully, he'll be ready to play on Sunday. But with concussions, you really don't know until you've been out there for a couple of days."
Griffin suffered the concussion during the third quarter of Washington's 24-17 loss to the Atlanta Falcons as he scrambled to make a play. Falcons linebacker Sean Weatherspoon drilled Griffin, who was slow to get up and could not tell trainers what the score was or what quarter it was shortly after. He did not return to the game.

---
Follow Adam on Twitter @AdamVingan and e-mail your story ideas to adamvingan (at) gmail.com.