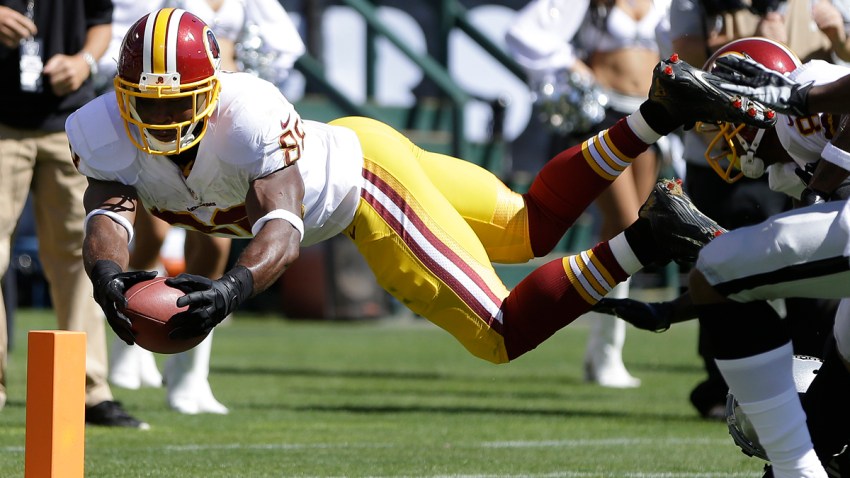 Though they tried as they might to lose in disconcerting fashion once again, the Redskins finally got off their season-opening schneid with their first win, a 24-14 victory over the Raiders.
Once again, the offense failed to put anything together in the first half, while the defense scored the lone touchdown when David Amerson intercepted Matt Flynn and returned it 45 yards for the score. Amerson's pick-six cut Oakland's lead from 14-0 -- which they earned in part by blocking a punt in the end zone -- to 14-10.
Washington's offense found itself in the second half as Robert Griffin III found Pierre Garcon for a third-quarter touchdown and Roy Helu ran one in from 14 yards in the fourth to seal the win. Griffin finished 18-for-31 for 227 yards and one touchdown.
The Redskins may be 1-3, but the NFC East is still wide open. The Giants are 0-4, while the Eagles, who defeated the Redskins in Week 1, have yet to win since and are also 1-3. The Cowboys are 2-2, which means even after a horrendous start to the season, the Redskins are only one game behind the division lead.
---
Follow Adam on Twitter @AdamVingan and e-mail your story ideas to adamvingan (at) gmail.com.