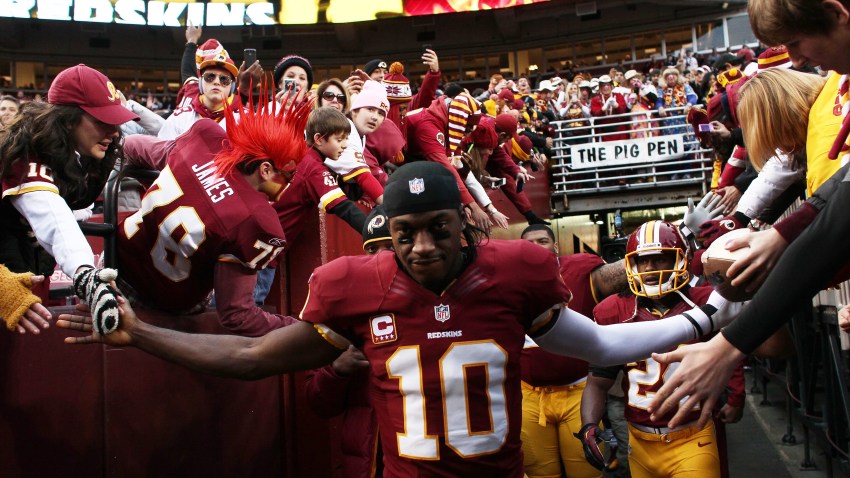 Following three joint practices in Richmond, the Redskins and Patriots will open their respective preseason schedules against each other Thursday evening at FedEx Field.
The Redskins found working with the Patriots this week to be invaluable; Washington was able to assess how another team attacks its offense and defense.
"It exposed some things we really have to work on as a staff," coach Jay Gruden told reporters. "And it exposed some things we have to work on as players. We competed very well. I'm excited the way we came off the ball and competed in drills. But moving forward we know that we have a long way to go, but we're not as far as we think."
Thursday provides an opportunity for younger players and those on the proverbial bubble to impress the higher-ups in in-game situations.
According to Gruden, he expects the projected starters to take part in only 8-10 plays. Wide receiver Pierre Garcon, who is nursing a hamstring injury, will not play, while DeSean Jackson is questionable after twisting his ankle during the walk-through Wednesday.
As for New England, it's believed that backup quarterback Ryan Mallett will start instead of Tom Brady.
The Redskins finished last preseason with a 4-0 record before winning just three games during the regular season, so be wary of anointing them championship favorites if they look good during glorified scrimmages. But football is back, so enjoy it.
The game will be broadcast on NBC4. Coverage begins at 7:30 p.m. with a live post-game show immediately following.
---
Follow Adam on Twitter @AdamVingan and e-mail your story ideas to adamvingan (at) gmail.com.