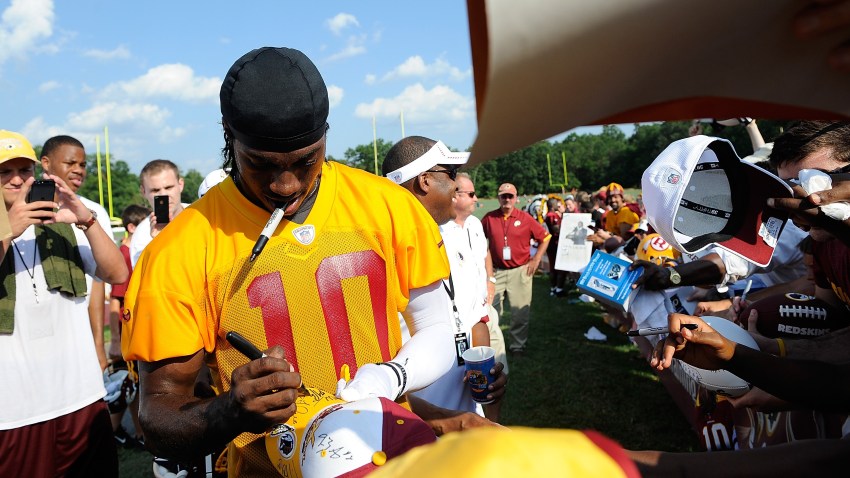 There's been such a demand for the Redskins' annual Fan Appreciation Day during training camp (Aug. 2) and the joint practices with the Patriots (Aug. 4-6) that the team will hold a ticket lottery.
Visit redskins.com/trainingcamp to enter by noon on Friday, July 25.
Winners will be selected randomly, and will receive an email Saturday, July 26 with the link to a printable ticket with a unique bar code.
According to a press release, "based on NFL best practices, an automated, random lottery system is the most fair way to distribute complimentary tickets which will guarantee access to these high-demand events."
Consider this your reminder. You do not want to get shut out and end up like this morose fan.
---
Follow Adam on Twitter @AdamVingan and e-mail your story ideas to adamvingan (at) gmail.com.