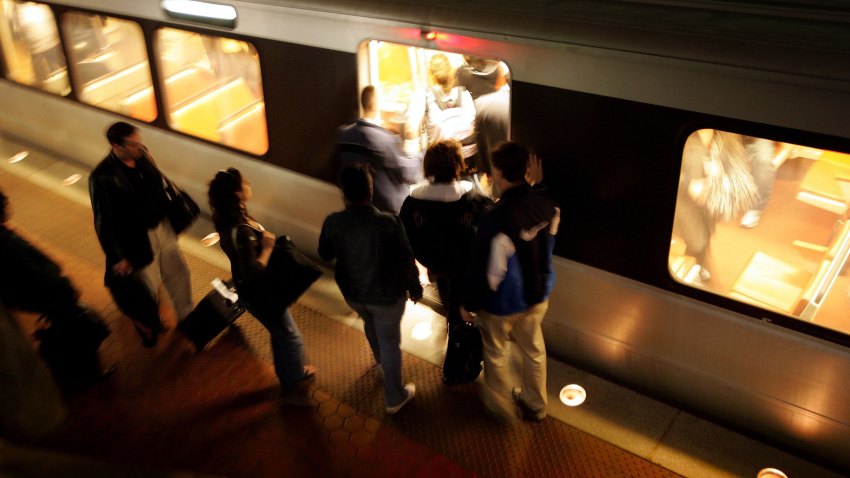 Maintenance work on Metro's Red Line will again be causing delays this weekend.
The work will affect a couple of different areas on the Red Line. Starting at 8 p.m., trains will be sharing a single track between Shady Grove and Twinbrook as crews continue work to repair a deteriorated platform at the Rockville Station.
Trains will also be single tracking between the New York Avenue and Rhode Island Avenue Stations starting at 10 p.m. due to track work there. Metro said to expect delays in both areas of at least 15-30 minutes.
The work should be done by Monday morning.
Meanwhile, Metro's board approved three contract options this week as part of the ongoing overhaul of the Red Line. Among the improvements Metro says are to come: upgraded public address systems and security cameras, modernized restrooms, and new flooring and lighting in some stations.
Listen to the complete story at wamu.org
Copyright 2010 WAMU 88.5 - American University Radio. All Rights Reserved.
Copyright WAMUo - WAMU