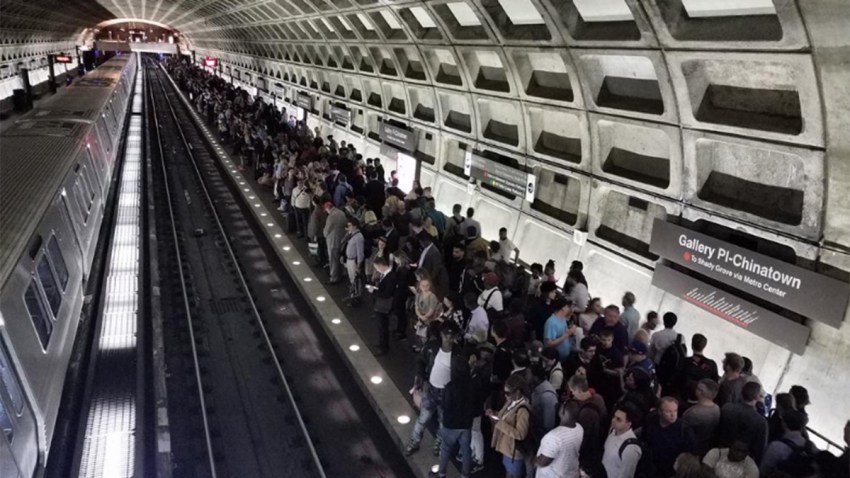 Metro riders encountered crowded platforms and delays in both directions on the Red Line due to a track problem at Gallery Place during the height of Tuesday evening's rush.
DC Fire & EMS crews responded to the Metro station for the report of smoke in a tunnel.
Trains single-tracked between Farragut North and Judiciary Square for about 90 minutes starting shortly before 5 p.m. Tuesday.
Metro suggested riders consider the Green Line as an alternate via the Gallery Place or Fort Totten stations.
Riders could also use one of the following Metrobus lines, Metro suggested:
Westbound Metrobus X2 and 80 toward Farragut
Eastbound Metrobus 80 and D6 toward Union Station
Metrobus 70 and 79 north toward Silver Spring (from Gallery Place)
Metrobus 30N, 30S, 32, 34 and 36 toward Eastern Market/Potomac Avenue (from National Archives)
Metrobus 30N, 30S, 32, 34 and 36 toward Farragut North (from National Archives)
Photos posted on social media by Metro riders showed packed platforms.