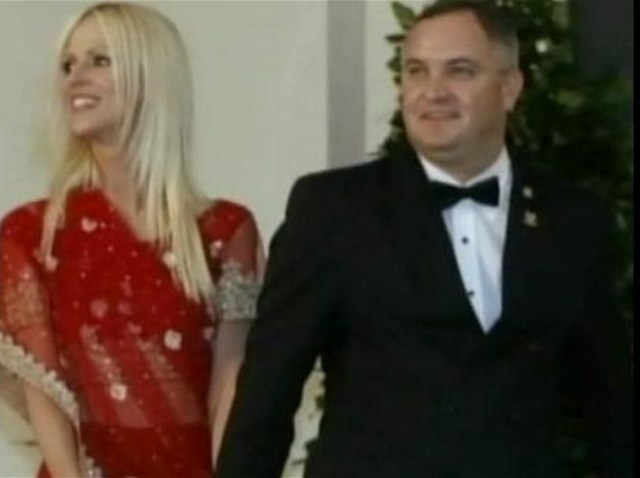 There was a time when you couldn't keep Tareq and Michaele Salahi off a red carpet -- or away from any place where there were flashbulbs for that matter.
But it seems the so-called White House party crashers won't get the much anticipated opportunity to pose for a pretty picture in Las Vegas this weekend. A slew of cameras were expected to capture Saturday night's glitzy red carpet arrivals at Pure nightclub inside Ceasar's Palace, for a social event hosted by the Salahis.
But the red carpet has suddenly been yanked, although the event is still taking place. The Salahis aren't passing up the chance to host the party, though. They will still be there, according to an event promoter. No reason was given for the red carpet cancelation.
The event was being promoted with a flier complete with pictures of the Salahis hanging out at the White House with
President Barack Obama
and
VP Joe Biden
. However, the Salahis' names aren't used on the ad. Instead, they are refered to as "The 'Alleged' White House Crashers."
If you still want to go, proper attire is required, and you must be 21 or older with a valid ID. Oh, and don't forget your invitation.
Then see what turns up on their Facebook page the next day.