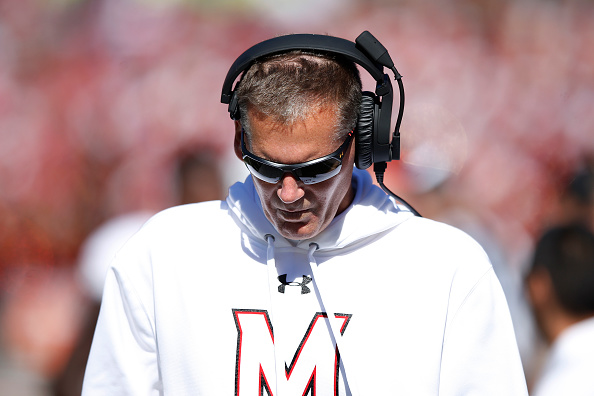 The University of Maryland has fired head football coach Randy Edsall, according to the university in a statement.
Rumors had been circulating over the past week about his removal. Maryland lost to number one Ohio State on Saturday, and Edsall walked out of a post-game press conference after a question.
The Diamondback said Edsall is still owed more than $2.6 million. Assistant head coach and outside linebackers coach Lyndon Johnson was also fired.
"We appreciate Randy's tireless commitment to the University of Maryland," said Director of Athletics Kevin Anderson. "This was a difficult decision, but ultimately this is the best course of action for our football program moving forward."
The university said offensive coordinator Mike Locksley was named interim head coach. Locksley was a head coach at New Mexico for two season.
"Having spent more than a decade with the Maryland football program over the course of his career, I feel Mike is best suited to effectively guide our program through the remainder of the 2015 season," Anderson said. "Mike has previous head coaching experience and is well-respected both locally and nationally."
Edsall was 22-34 at Maryland and 0-12 against Top 25 opponents, according to the paper. The team was 2-3, with all three losses by 21 points or more.