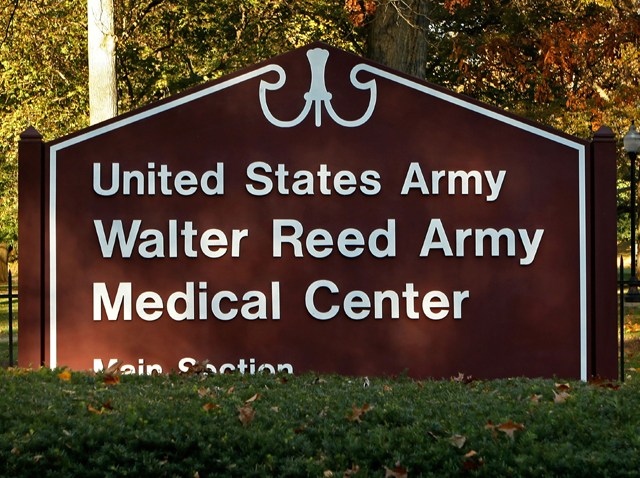 The Nuclear Regulatory Commission is investigating an incident that took place at the Walter Reed Army Medical Center.
Federal regulators are trying to find out why two packages of radioactive material sat under a counter in the medical center's main lobby for almost two days.
The packages were delivered on May 1 to the hospital's concierge, who stored them under the counter. The packages were supposed to go to the hospital's administrative officer, but two days passed before they were located by hospital officials.
"There were two apparent violations that involved a failure to control access to radioactive materials and a failure to conduct operations so that any dose of radiation in an unrestricted area wouldn't exceed the limits in our regulations," said NRC spokeswoman Diane Screnci.
Officials at Walter Reed said that radiation levels at the desk were 2-millirems an hour, which exceeds allowable limits. The NRC said the average American is exposed to 620-millirems a year. Screnci said this was a case of low exposure and there was no risk to the public.
The commission will hold a Sept. 1 hearing on the incident.
Listen to the complete story at wamu.org
Copyright 2010 WAMU 88.5 - American University Radio. All Rights Reserved.
Copyright WAMUo - WAMU