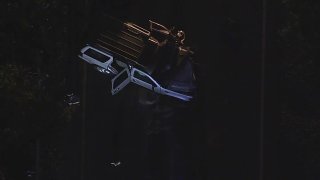 The pursuit of a stolen car ended in a crash that caused a civilian's death Friday evening in Virginia.
Sheriff's deputies were called to Colonial Avenue in South Stafford near Fredericksburg for reports of a stolen SUV about 7:45 p.m., according to the Stafford County Sheriff's Office.
A deputy saw the stolen SUV headed northbound on Regional Drive, and a pursuit ensued, according to the sheriff's office.
A deputy used a pit maneuver on the SUV in the city of Stafford, and the suspect was ordered out of the vehicle, according to the sheriff's office. Instead, he accelerated and struck a deputy, who fired several shots at the vehicle. Detectives do not believe the suspect was hit.
The suspect continued driving for a half mile before colliding head on with another car in the 2200 block of Jefferson Davis Highway, according to the sheriff's office. The driver of that vehicle died, and a passenger suffered critical injuries.
On Sunday, the sheriff's office identified the suspect as 25-year-old Daontre Kalio. Kalio was charged with felony murder, felony eluding and attempted capital murder. He is being held without bond and additional charges are pending, authorities said.
Kalio suffered serious injuries, according to the sheriff's office.
Local
Washington, D.C., Maryland and Virginia local news, events and information
The deputy who was struck by the suspect was treated at a hospital for minor injuries and released, according to the sheriff's office.