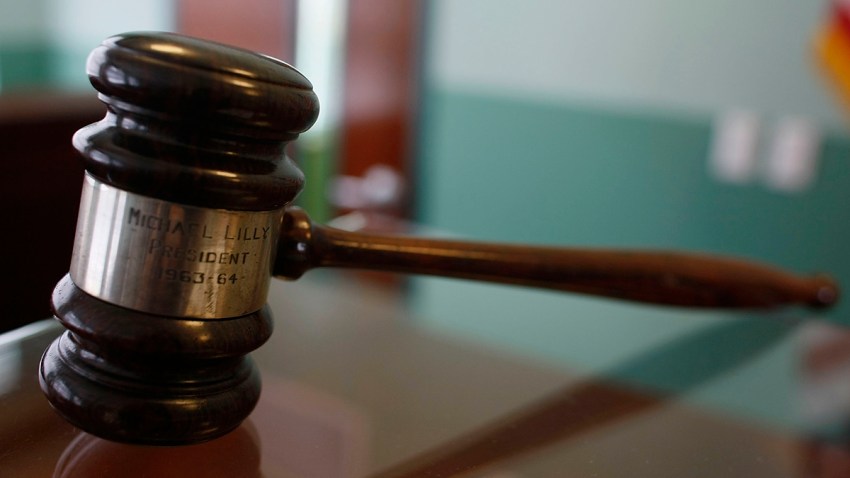 The publisher of a local newspaper in Northern Virginia has been arrested and stands accused of defrauding investors in the newspaper company, law enforcement officials said Friday.
Brian Thomas Reynolds, 52, of Leesburg, Virginia, was arrested Thursday night and charged with 11 counts of wire fraud, one count of unlawful possession of firearms by a convicted felon and one count of making false statements to the FBI, according to the U.S. Attorney's Office for the Eastern District of Virginia.
Reynolds, the publisher of the Loudoun Tribune, is accused of lying to investors and lenders to the company that operates the newspaper based in Loudoun County.
According to an indictment, Reynolds, who is a convicted felon, made several false statements to investors and potential investors and lenders about the value of the advertising contracts the company had, the advertising revenue the company was making and mislead investors about who served on the company's advisory board.
According to The Washington Post, Reynolds has a felony record, including forgery and conducting a wire fraud scheme in Fairfax County in the 1990s.
Reynolds is also accused of fabricating and manipulating contracts and loan documents by changing the language of loan agreements to create conditions more favorable to him.
"Reynolds also allegedly made materially false and fraudulent representations regarding the company's historical advertising revenues and the amount of money that Reynolds and others had invested in the company, falsely claimed that another individual had agreed to 'match' the investments of certain investors, falsely claimed to at least one investor that the company lacked any debt, understated the amount of debt owed by the company to other investors, and materially overstated the amount of money held by the company in its bank accounts," the U.S. Attorney's office said in a statement.
A second indictment also accuses Reynolds of illegally owning eight firearms and ammunition, as well as making false statements to the FBI about his use of those guns.
If he is convicted, Reynolds could face up to 20 years in prison for each of the counts of wire fraud, 10 years in prison for possessing the guns and 5 years for making false statements.